With the beginning of the new week we see that traders all around the world still can't find a definite direction for their movements today. We see that they sent all of the segments of the market into the selloff fearing that rather soon they will see a drop of price in everything, calling for that very drop themselves. But there is one asset that is still growing as we are looking for the safe haven today. Gold. Although there are no boosts for the metal today, traders around the world are fleeing for it.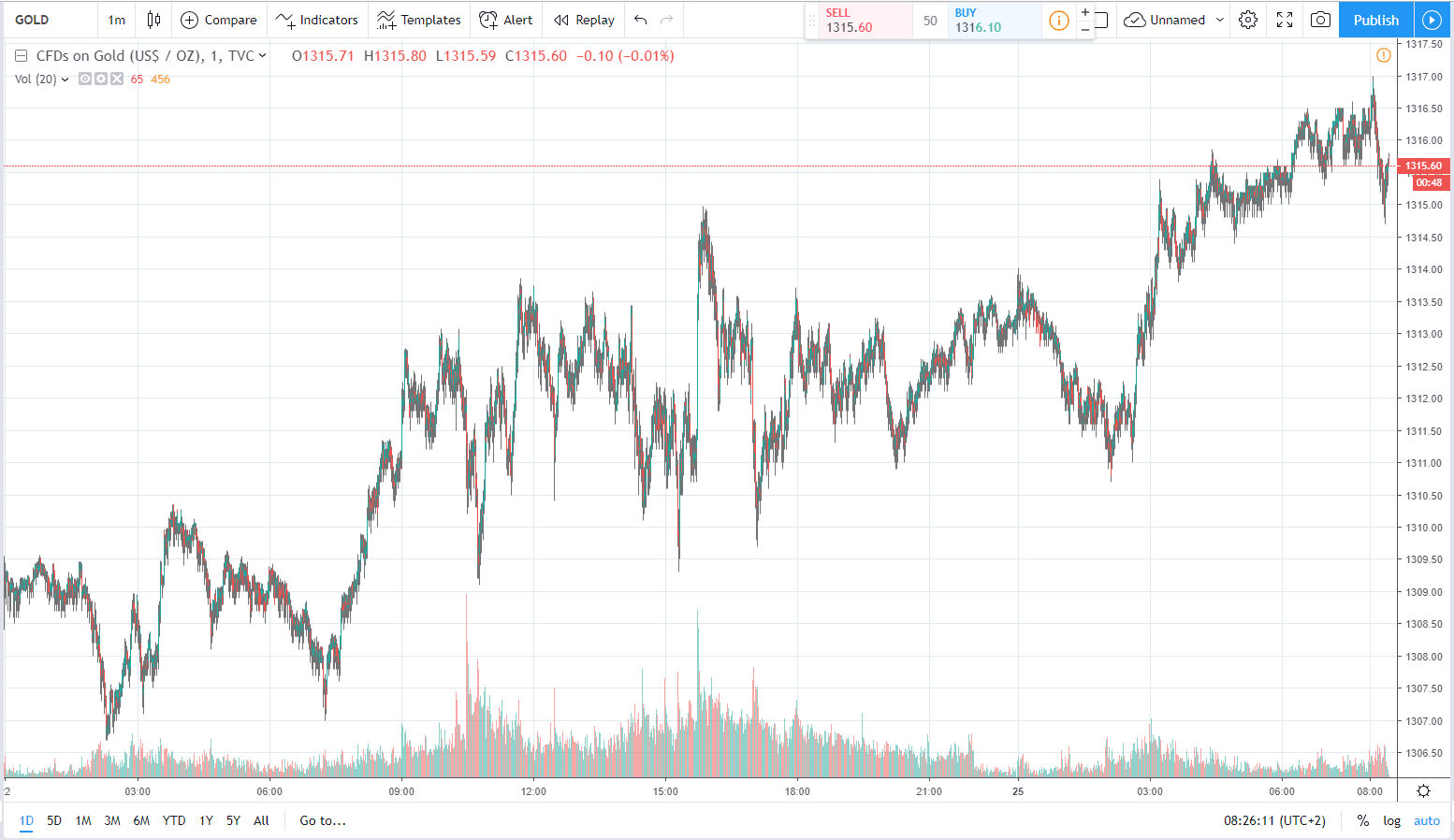 Surge of the metal is clear at the chart that shows us the tendency for today. Although began on Friday the signal coming from the chart is very clear and very strong.
Although the growth of cold is undeniable we also see the growth of the greenback, which can knock the commodity down pretty good. To be sure in the growth and falls of the assets today be sure to use your trading signals!