Facebook, Instagram and WhatsApp messenger went through a massive technical malfunction. Users all around the world were able to open the apps but publishing new content as well as sending and receiving the messages became impossible for quite some time. Users in USA and Western Europe were affected the most, although people in other parts of the world suffered because of it as well. Facebook management were quick to announce that they were aware of the problem. Right now the social network as well as all of the apps seem to work perfectly.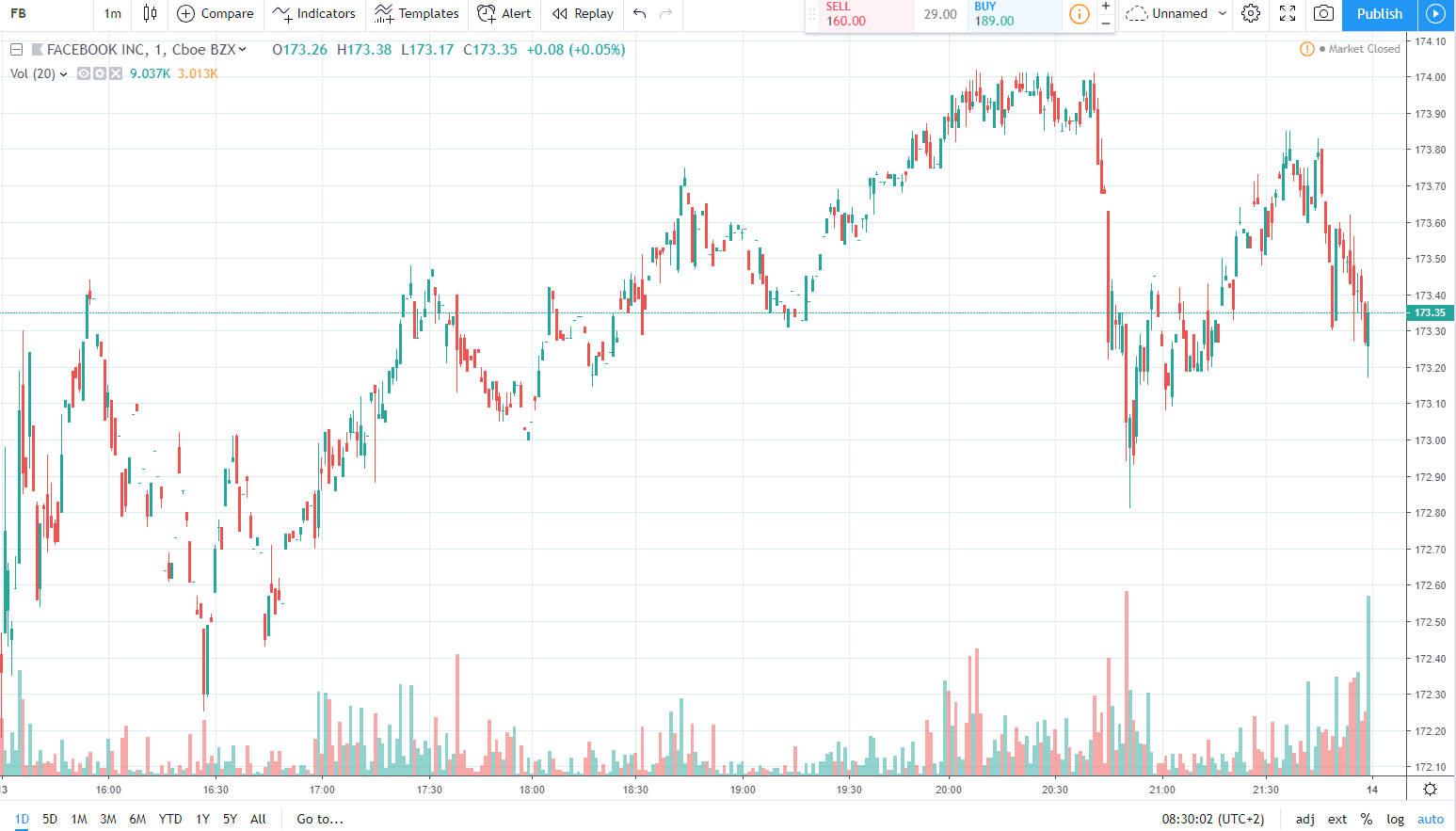 Seems that traders didn't really react to the technical difficulties as market displayed no signs of a massive fall. There was a little selloff, as we can see in this 24-hour graph but the stock was quick to recover.
Will the stock go on with the fall and turbulence or will traders forget all about it and will go on with trading? Only trading signals can give us the answers today.