Yesterday was not perfect for the USD. Jerome Powell who is the Head of USA Federal Reserve delivered a speech on American monetary policy yesterday. Powell decided to step away from the complicated report and deliver the information in the form that would be clear for the regular people. And while that might work in the long run, right now it didn't really help the volatility of the market and of the USD. The spotlight on the dollar turned him down and helped GBP surge against it.
Here is the chart for USD movements. We can see the rapid change in price for the American currency for the worse.
And here is the graph for GBP/USD for the same period of time. We can see a clear connection between the two.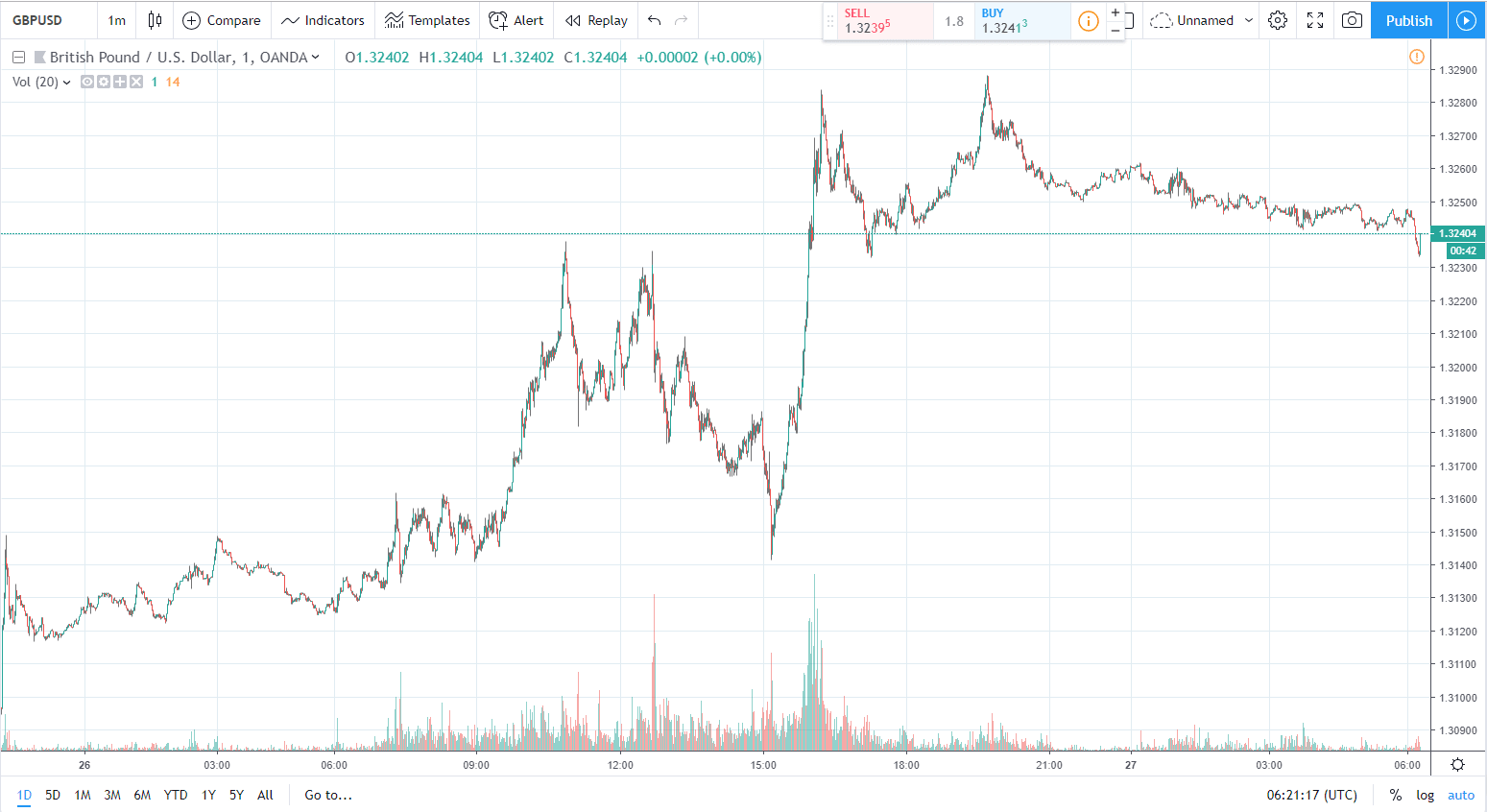 Powel is due to appear in front of the Congress once again today. Today it is not a prepared speech, but questions and answer parts of the testimony, so we are to expect even more volatility of the greenback. What direction will it go? Use your trading signals to find out!