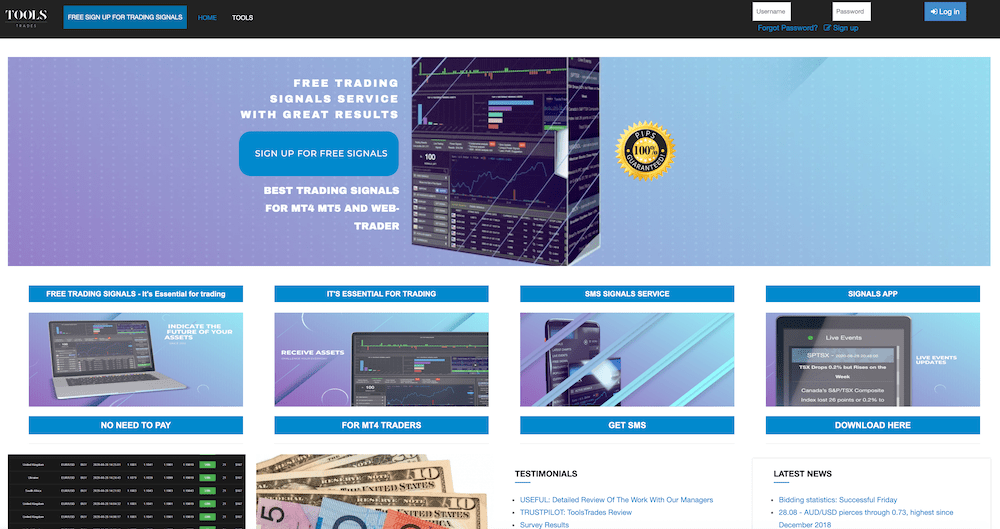 ToolsTrades Upgraded it front style. The home page is now blue. 
The reason for the Upgrade is the massive reviews around the world that bloggers and members started to create content using tools trades signals.
Today any presentation of any Regulated Platform made using ToolsTrades signals as a tool for members and bloggers to show amazing results by just relying on the System and having success.
One of the key reasons for the new design as the presentation of the new Explanatory video that was created for ToolsTrades as part of the Thank you process for providing such and Extreme service to the worldwide community.
Thank you to all our community for Voting worldwide as ToolsTrades #1 System in the world