It's been a classic Cinderella story, against all odds, Leicester City has won the English Premier League last night. 
This crazy fairytale story has a happy ending as well, as the club is likely to increase its balance by as much as $220 million.
Analysts at sports data and marketing firm Repucom have estimated Leicester City could earn big money after surprising triumph, for which they were a 5,000-1 shot at the start of the season.
Leicester, who narrowly avoided relegation to England's second league last year, will bank over $132 million for winning the league.
Their remarkable achievement also makes the club more marketable and could lead to big commercial deals.
Qualification for the Champions League, could amount to a participation bonus of $48.5 million and an additional $4.4 million from a performance bonus. Match day and commercial revenues could well be worth an increased $14-$22 million to the club.
The growth of Leicester's global fan base will also offer opportunities to the club as they seek to maximize the financial effects of their league title success.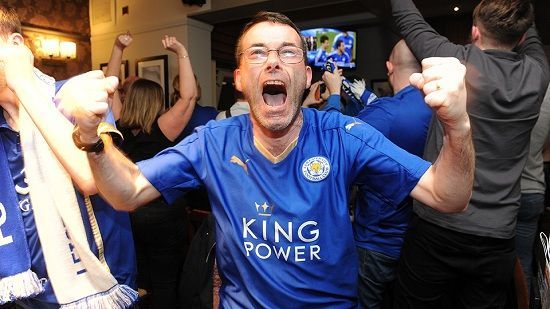 Leicester's Facebook followers overall have risen by more than 500% this season, with 16.7% of that fan base coming from Algeria as a result of Riyad Mahrez winning the PFA Player of the Year award.
In Thailand -- the home of the club's billionaire Thai owner Vichai Srivaddhanaprabha -- there has been a 117% increase in Facebook followers and a 2,293% increase in Italy, the home of manager Claudio Ranieri.
The potential is big, but will the club stay at the top-level? or was this just a one-time thing for Leicester City's football club?