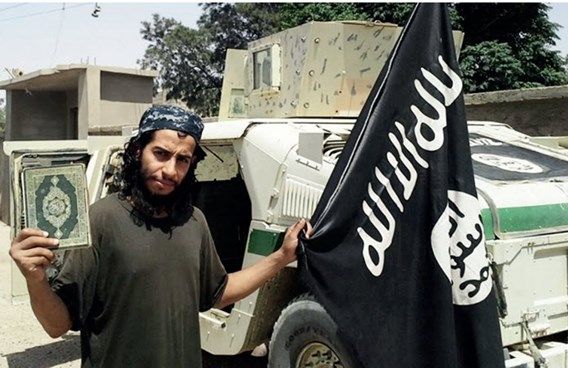 A French official suspects Abdelhamid Abaaoud, a 27 year-old Belgian of Moroccan origin as the mastermind behind the attack, says he is believed to be linked to the ferocious attacks on Paris.
The official, who has direct knowledge of the investigation, was not authorized to be publicly identified as speaking about the ongoing probe.
Abaaoud was identified earlier this year as the leader of a Belgian jihadist cell that was dismantled by local police, The Guardian reported in January.
"According to Belgian media, the group's suspected leader, Abaaoud, spent time fighting alongside Islamic State (Isis) in Syria." "He was known to security forces after appearing in an Isis video, at the wheel of a car transporting mutilated bodies to a mass grave."
An unnamed source close to the French investigation told Reuters that Abaaoud is currently in Syria. "He appears to be the brains behind several planned attacks in Europe," the source said.
Seven people are in custody in Belgium suspected of links to the attacks and an international arrest warrant has been issued for a Belgian-born Frenchman believed involved in the attacks and who is still at large.
Ask us about our FREE financial advice program:

Other Top Stories:
Technical Analysis Lesson 1 - Introduction
How I Made Over $30,000 a Year by Investing in Binary Options
Follow us and SHARE this story on Facebook: