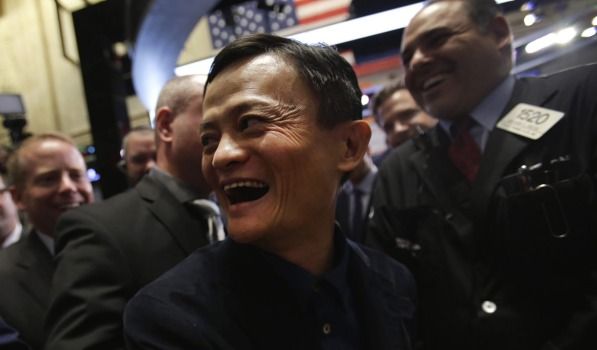 E-commerce giant Alibaba reported third quarter sales and earnings Tuesday that easily beats Wall Street's forecasts.
Alibaba's revenue surged 32% in the quarter from a year ago, led by an explosion in mobile use by Alibaba customers.
The company ended the quarter with 346 million mobile monthly active users, an increase of nearly 60% from last year. Mobile revenue was up almost 200%.
"This was a great quarter for Alibaba Group, with strong growth across the board and particular outperformance in mobile," said Alibaba CEO Daniel Zhang in a press release. "We are winning in mobile and remain focused on our top strategic priorities."
Alibaba also reported that sales in its small cloud computing business more than doubled in the quarter. Alibaba is trying to become a bigger player in this market, an area that has turned out to be incredibly lucrative for American rival Amazon (AMZN, Tech30).
Shares of Alibaba surged nearly 10% in premarket trading on the news. It's the latest sign that, after a rocky summer, the Chinese economy may be starting to stabilize a bit.
Alibaba (BABA, Tech30), like the rest of the Chinese stock market, has enjoyed a stunning comeback lately. Shares are up nearly 35% since hitting their lowest point ever on September 29.
The company also recently announced plans to purchase the remaining portion of Chinese online video site Youku Tudou (YOKU) that it didn't already own. Youku Tudou is often referred to as China's YouTube.
Investors have been concerned about Alibaba's valuation since its IPO more than a year ago and surged 38% on its first day of trading. Alibaba, which boasts a market value of $190 billion, is worth more than Walmart (WMT).
Alibaba's good news is also a blessing for Yahoo (YHOO, Tech30), which plans to sell the nearly 384 million shares of Alibaba that it owns before year's end.
Ask us about our FREE financial advice program:

Other Top Stories:
Technical Analysis Lesson 1 - Introduction
How I Made Over $30,000 a Year by Investing in Binary Options
Follow us and SHARE this story on Facebook: