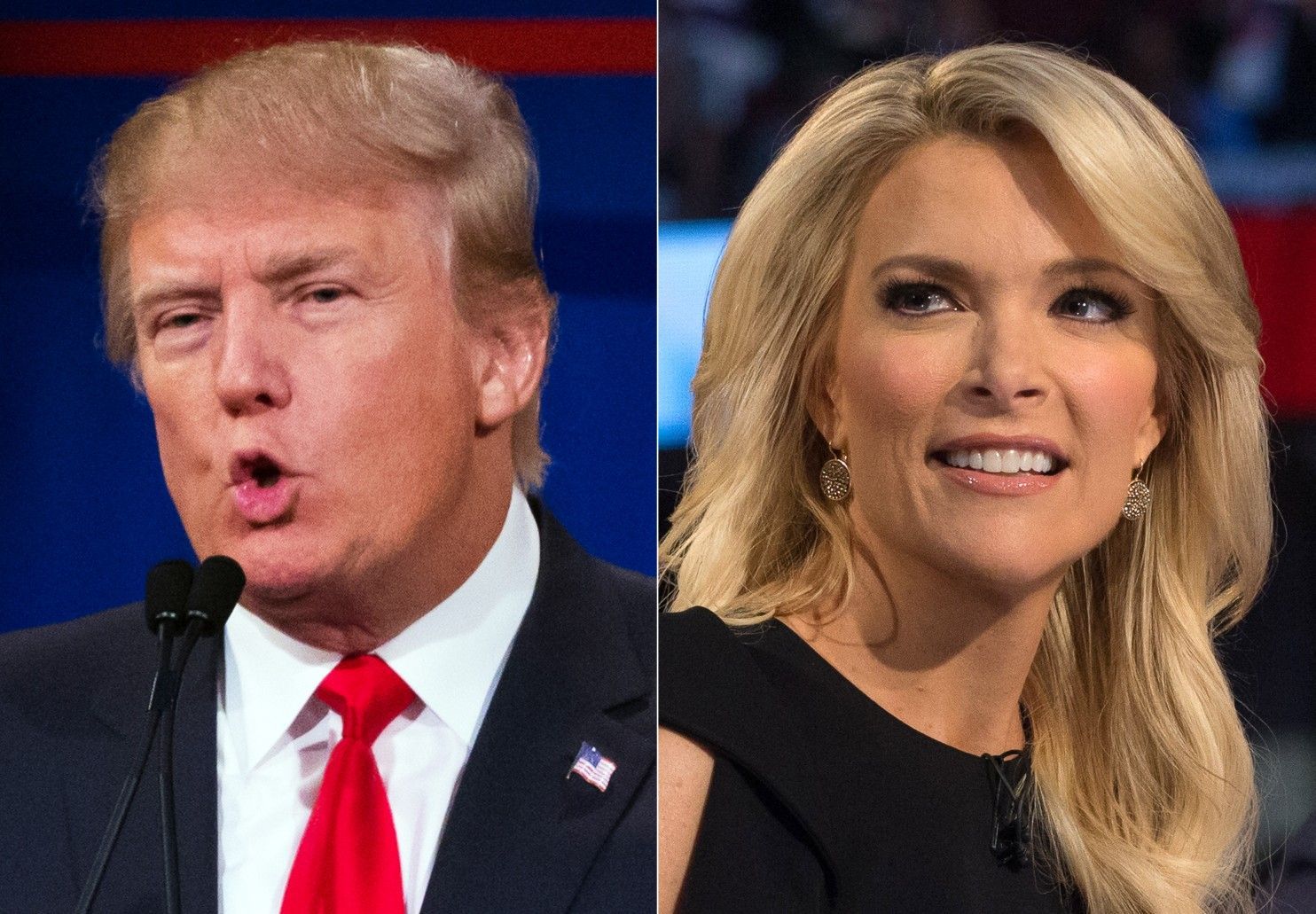 It's on — again.
Republican presidential front-runner Donald Trump said Wednesday he won't be appearing on Fox News Channel any more because the "fair and balanced" network isn't fair and balanced with him.
"@FoxNews has been treating me very unfairly & I have therefore decided that I won't be doing any more Fox shows for the foreseeable future," Trump tweeted.
The bombastic billionaire, who for weeks blasted the network for its treatment of him during the first GOP debate in August before agreeing to a truce, has in recent days escalated the feud.
On Tuesday evening, Trump again took aim at Megyn Kelly, the Fox anchor who moderated the first GOP debate and questioned him about his treatment of women.
"Do you ever notice that lightweight @megynkelly constantly goes after me but when I hit back it is totally sexist. She is highly overrated!" he tweeted.
Fox and Trump have been on shaky ground since the Aug. 6 debate, when Kelly asked the mogul pointed questions about his personal insults against women.
Afterward, Trump said Kelly had "blood coming out of her eyes. Blood coming out of her wherever," during the debate, a meanspirited barb that many assumed was a reference to her menstrual cycle.
Later Wednesday, Trump, who has been blasted for his disparaging remarks about minorities, touted his popularity among black voters.
Speaking at a black business conference in South Carolina, Trump cited a poll from SurveyUSA that showed him getting 25% of the black vote against Democratic front-runner Hillary Clinton.
Ask us about our FREE financial advice program:

Other Top Stories:
Technical Analysis Lesson 1 - Introduction
How I Made Over $30,000 a Year by Investing in Binary Options
Follow us and SHARE this story on Facebook: