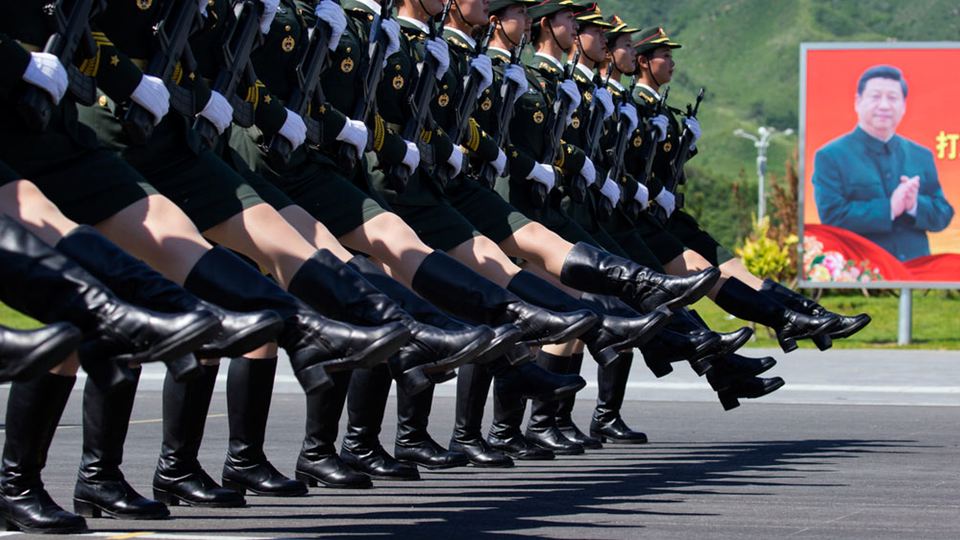 China's Military Parade Celebrating World War II Victory was held on Wednesday.
12,000 officers and troops of the People's Liberation Army were marching along Chang'an Avenue by Tiananmen Square. And more than 500 items of weaponry and about 200 aircraft were on display at the parade.
Hundreds of students who had gathered in front of large television screens in lecture halls at Tsinghua University in northwest Beijing to watch the Victory Day celebrations cheered when President Xi Jinping and his wife, Peng Liyuan, appeared on the red carpet in the Forbidden City to greet foreign guests.
President Park Geun-hye of South Korea, one of the few leaders allied with the United States to show up at the parade, drew enthusiastic cheers from the students.
But there were plenty of degrading remarks about North Korea's leader, Kim Jong-un, who is a friend of China's but didn't show up. The Russian president, Vladimir V. Putin, drew a loud plaudit. "This is a real man," a student yelled as he leaped out of his seat.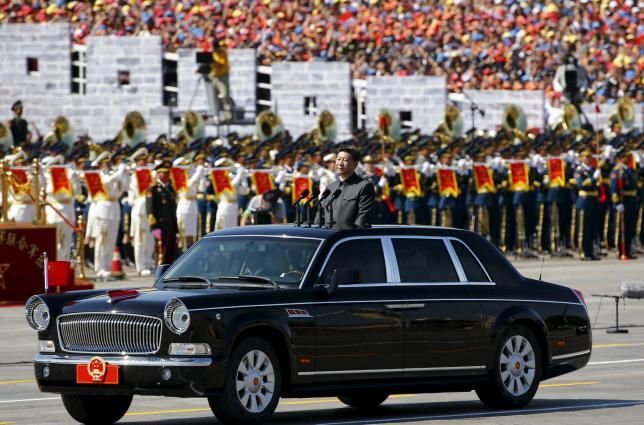 Sentiment about the parade was mixed. There was nationalistic enthusiasm on one hand, and criticism of the Communist Party's decision to make the march an anti-Japan event on the other.
"The parade is politically necessary," Bai Nan, 23, an engineering student, said. "It will tell the people that China is now a strong country. And it will also somehow makes the people respect the government."
"I admire President Xi," he said. "He is capable in everything from anti-corruption to the conflict in the South China Sea. He is a great man." Mr. Bai added that even though his own grandfather fought with the Communist forces against Japan during World War II, he was not anti-Japanese.
During his speech, President Xi Jinping of China announced he would reduce the country's military personnel by 300,000 as an attempt to show that China's is no threat to her neighbor countries and the world.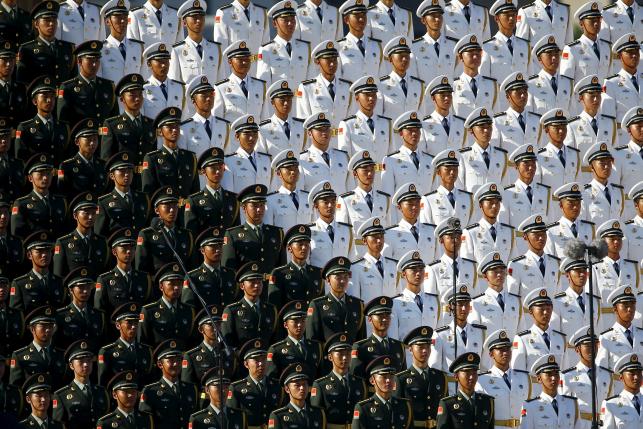 Ask us about our FREE financial advice program:

Other Top Stories:
Technical Analysis Lesson 1 - Introduction
How I Made Over $30,000 a Year by Investing in Binary Options
Follow us and SHARE this story on Facebook: