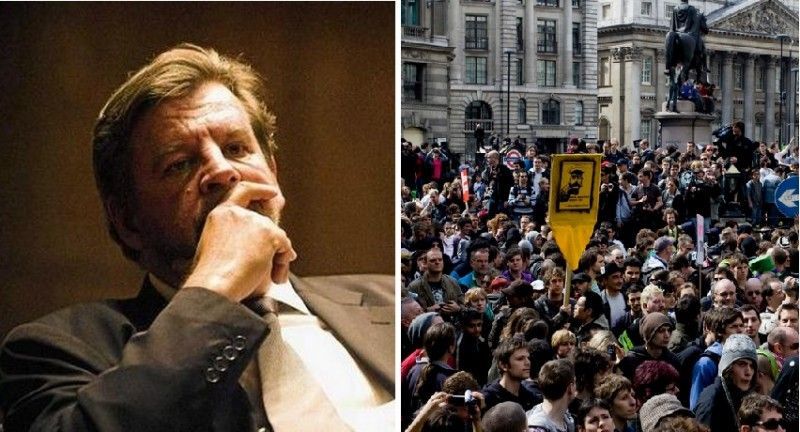 The 65-year-old Rupert, who has an estimated net worth of about $7.5 billion, seemed deeply perturbed about the impending disappearance of the middle class due to robotics and artificial intelligence, which he said would "put hundreds of millions of people out of work." Rupert asked:
"How is society going to cope with structural unemployment and the envy, hatred and the social warfare? We are destroying the middle classes at this stage and it will affect us. It's unfair. So that's what keeps me awake at night."
He added:
"We cannot have 0.1 percent of 0.1 percent taking all the spoils. It's unfair and it is not sustainable."
Among the 20 biggest shareholders in Richemont, Rupert obviously belongs to the portion of the population indirectly affected by the impending dysfunctionality of the middle class. He said:
"We are in for a huge change in society. Get used to it, and be prepared. Hopefully we will survive it, because we're planning for it."
The conference concluded in Monaco, where one in three of the population are millionaires, according to 2014 report from net wealth research firm WealthInsight.
According to a recent Oxfam report, the wealthiest 1% will own more than half of the world's entire wealth by 2016.
Ask us about our FREE financial advice program:

Other Top Stories:
Technical Analysis Lesson 1 - Introduction
This is how our trades look after the NFP announcement
How I Made Over $30,000 a Year by Investing in Binary Options
Follow us and SHARE this story on Facebook: