27.04 - markets steady; world watches Koreas
As the attention of the whole world is tied to the meeting of Koreas' leaders which took place at demilitarized zone markets are performing steady as if waiting for the sigh of relief. 





Ford in the race for cutting unprofitable cars and models that have bad sales across the states is cutting legendary models and is even looking to abandon American users with no Mustang models or even worse – leave American car business almost entirely.

Classic Ford vehicles will very soon disappear from American market. It is predicted that in two years there will be no Mustangs and Sedans left for American users. Only big America-loved trucks and pickups will be there to satisfy the demand. And even though this decision can seem too harsh for the market, this decision has been made a long time ago. New CEO who came into the seat about a year ago never hid the fact that he wants to cut expenses and is prepared to do anything to save the company. Such cost-cutting measures were already taken by Fiat and result for the well-being of the company was very good.

Ryan Brinkman, an auto analyst at JPMorgan Chase & Co. says in his recent report: "The passenger car rationalization plan is just the sort of bold and decisive action we believe investors have been waiting for. It is indicative of a management team for whom there are no sacred cows, and which seems increasingly likely to pull other such levers to aggressively improve earnings and shareholder value."
After the decision was made Ford's shares went up by 3.8 percent which was the biggest gain in almost 7 weeks. Now one share stands at a price of $11.48 per share.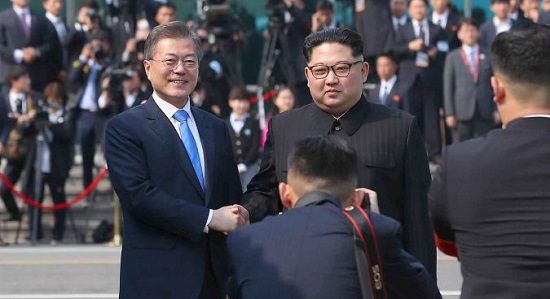 It finally happened. History was made today – leaders of North and South Koreas met for the first time in 11 years, giving hope to the world that the piece between two countries and the Korean peninsula is possible. As was previously told, meeting took place in the Southern part of demilitarized zone in the city of Panmunjom.

The leaders seemed relaxed as they went on to meet each other. They shook hands and declared greetings to one another. Both leaders were constantly smiling and joking. After all the greeting ceremonies, Un and moon went into the "House of Peace" that is located in the Southern half of the peninsula. Kim Jong Un became the first leader of North Korea who stepped foot on the South Korean territory. He told Moon "I felt a flood of emotion as I walked the 200 meters here. I came here with a mindset that we will fire a flare at the starting point of a new history for peace and prosperity. Let's get everything off our minds out here and get good results."

Apparently, the meeting was so satisfactory that Kim Jong Un even proposed that the two leaders meet again one day soon. Both leaders were very pleased with the outcome of negotiations and declared that the era of "peace and a new history" has begun in the relationship between Koreas. Although the main event – ending of Korean war didn't take place, the hope for reconciliation has never been so alive.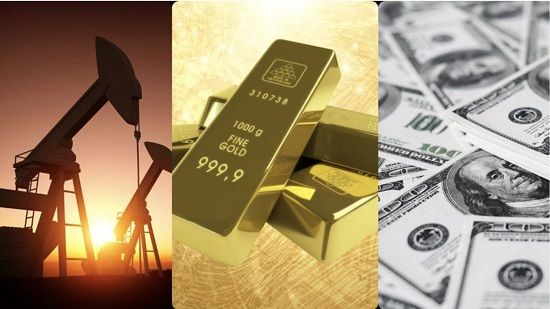 Dollar is performing steady and stocks went higher as the trading week came to an end.

Stoxx Europe 600 went up 0.1 percent.

MSCI All-Country World advanced 0.1 percent.

Kospi went up 0.8 percent.

MSCI Asia Pacific added 0.7 percent.

Dollar went up by 0.1 percent against the basket of six major currencies and is now at the highest point in 15 weeks.

Euro went down by 0.1 percent - $1.2088 – weakest in 15 weeks.

Pound lost 0.05 percent - $1.3917.

Yen gained 0.05 percent – 109.29 yen per dollar.

WTI lost 0.3 percent - $67.98 per barrel.

Gold lost 0.05 percent and is now at the weakest points in 5 weeks - $1.316.61 per ounce.
by

Anna K.
994