Trading Results - 20.10.2016
Below you can view the results of yesterday's trading day.
The signals were 100% accurate (10/10).
If you are still not getting our signals, this is the perfect time to start.
Talk to us on the chat to activate your signals now.
20.10.2016 Trading Results: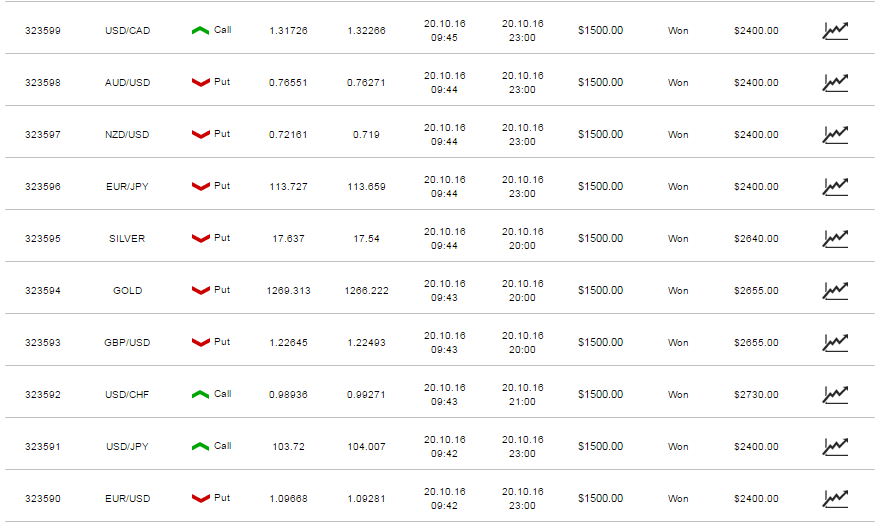 Tools Trades staff.