Last week we went through Thanksgiving as well as the Black Friday. And of course, Black Friday is not only known for awesome deals from toolstrades.com. it is also known for hundreds of millions of people as the day when Christmas shopping begins. Everyone knows – on Black Friday you can make your purchases with great discounts and up to 90 percent of the price reduced! These are the greatest deals of the year.
But of course, not all of the people enjoy the fights that the ensue in the shops. That is why online-shopping culture is really booming right now. And, according to the results, last Friday over $7 billion was made but various online-shops in one single day. That is a lot. And of course, with information like that we couldn't possible ignore Amazon – one of the biggest and most popular online shop in the world.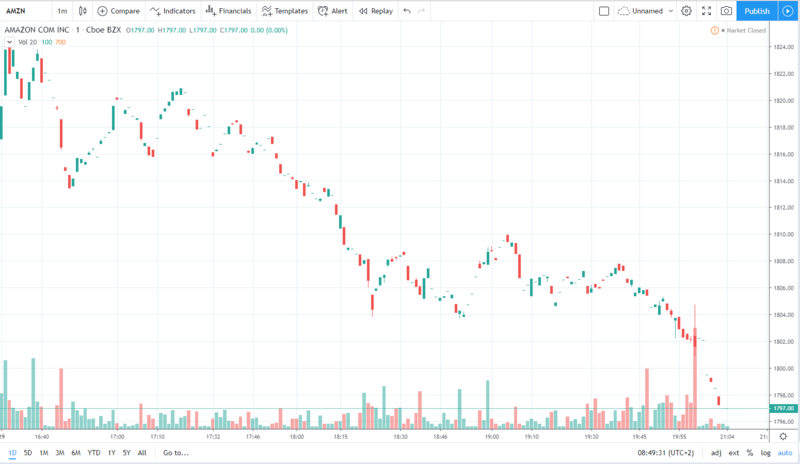 The popularity of Amazon is hard to deny. But, it is hard to say judging by its chart, the way it looks now. But, we also have to remember that Amazon, just like all of the American stocks were not traded since Thursday. So, it is totally possible that we are going to see the surge of the AMZN stock as soon as the markets open in the USA. After all, it is going to be hard to deny – Amazon is very popular and Christmas shopping season is one of the most profitable for the company and for its stock.
In order to get the surge right at the bottom of it, be sure to use our trading signals for stocks.