This week is going to be kind of unique to us – there is nothing important and nothing to look forward to right until Thursday and Friday. These are going to be very important for euro, but right up until then we are going to be able to see the performance of the market for what it really is. We are not going to be distracted by a lot of reports and a lot of events. This is a unique opportunity. Plus, after last week's surge we are finally able to focus our attention on other major currencies, that might desperately need it.
For example, pound. Just a month ago we were talking only about it. There was no other currency we were rather talking about. But right now out interest in pound went away together with Brexit uncertainty. But today we might want to pay more attention to pound as it has changed its performance as soon as the markets opened this morning and we need to pay attention to it.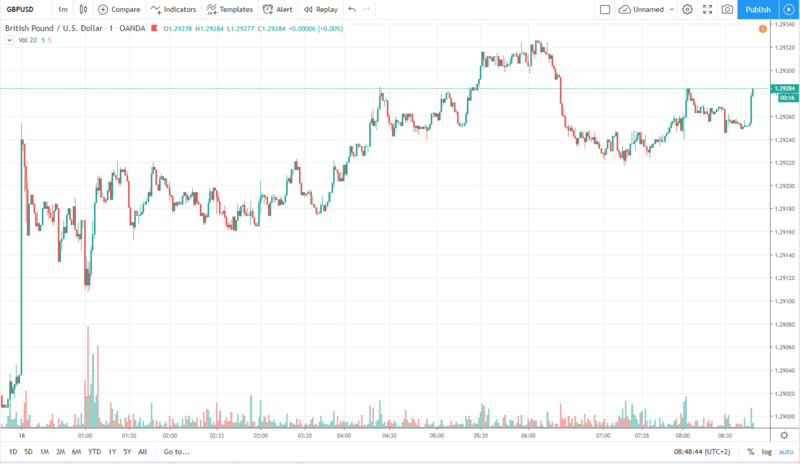 You can see that GBP/USD couple surged. And there might be a reason behind it. For starters, there are general elections coming. People in UK and around the world are waiting to see what the outcome of these lection is going to be and whether there is hope for another referendum after all. But seeing the position of Johnson on the matter, it is really doubtful. In the week ahead we are going to see televised debates in which Boris Johnson is going to take place. This is something we have to look forward to and that we have to pay close attention to.
As we can see right now, just as always market makers are not really interested in Brexit as much as in the uncertainty that the process creates around the UK and pound. But, there is hope that it is going to be resolved in the nearest future thanks to these general elections. This is the reason behind the growth of GBP/USD couple for today.
There is always a chance that another surge is coming. Never miss one with our trading signals up your sleeve.