We all love surprises, for sure. And when the surprise is good, that is a real treat for us. Given that we don't really have a lot of possibilities to come across good surprises in the markets, we take what we are given. Just like this night – New Zealand surprised all of us by deciding not to alter interest rates of the country. Even though NZD wasn't exactly at its strongest lately. That brought additional stimulus to NZD and traders grabbed the possibility to earn with NZD/USD couple.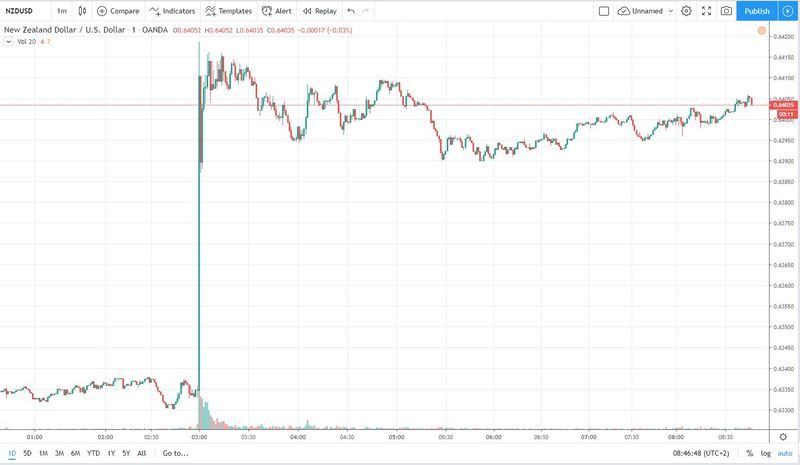 That works extremely well for both traders and NZD as well, as you can see. Despite a small retracement that came after the jump, the couple is still looking very attractive, I must say. Not altering interest rates indicated that economy of the country doesn't really feel all that bad, which is saying a lot on the current global situation.
What is really interesting is that not even a pretty strong greenback scared traders away from NZD/USD couple. We are glad that it didn't. What would we be doing if not for the surge of the couple?
Use your trading signals to see what will happen to the couple today.