Is this week going to be easy? Well, it is hard to say. The only thing which I can say is that it can start pretty ambitious. USD/CAD has started rallying and broke the highest level in 4 weeks last week, but during the last days of the week, the breakout of the couple was interrupted by the volatility in USD performance. And there are all the chances in the world that USD/CAD couple is going to start the week on a high note as well. How so?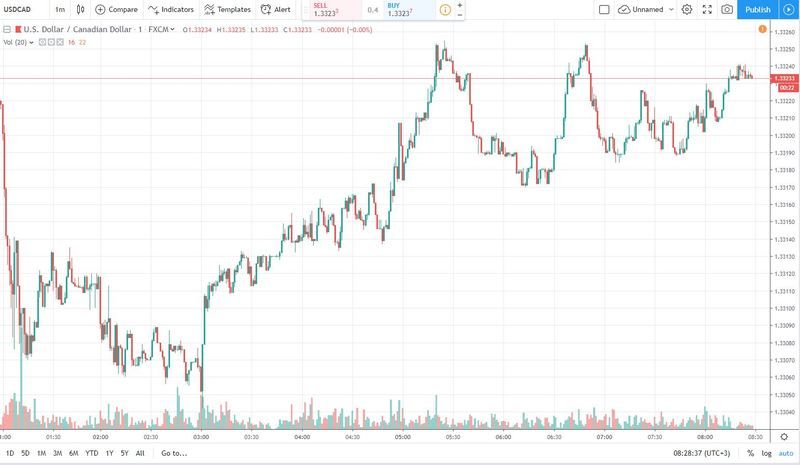 Well, it seems that USD is expected to surge today as Jerome Powell is going to speak today. What is he going to say? Well, speeches like that are known around the world as the place to look for clues when it comes to interest rates and the future performance of the currency. But here, with hopes that USD is going to surge we have to remember that recent reports are showing one of the worst performance for both of the currency and American economy in general: "a ten-year low in US ISM Manufacturing, three-year lows in US ISM Services, CEO & CFO confidence, and a six-month low in US retail sales". These awake concerns about the possible recession in US economy. And of course this influences the performance of the couple.
But this is about USD. What about CAD?
Well, performance of CAD is reliant on the prices for oil – that we all know. And the pricier oil gets, the better it is going to be for the future of trading CAD. Of course here it is a battle of titans – safe haven search vs. oil and risk hunger.
It is hard to say what the performance of the couple going to be as we need to wait and see what Powell is going to say today and what hints is he going to give us. For protecting from volatility use our USD/CAD trading signal.