With so much attention going to USD, it seems that there is no room for anything else in our attention span. And, partially, that is true. Dollar jumping up and down doesn't really help our trading. On the contrary – the more volatile USD is, the worse it is for the most popular couples and the most popular commodities. And the less we tend to watch the rest of the markets. But as USD takes a little breather from all of the reports and all of the news that make it so volatile, we can finally take a look at something else. And trust me, while we were waiting for some information on the dollar, we have missed some important things, for example, recent volatility of gold, which is obvious to us as we all know about the intermarket correlation between gold and USD.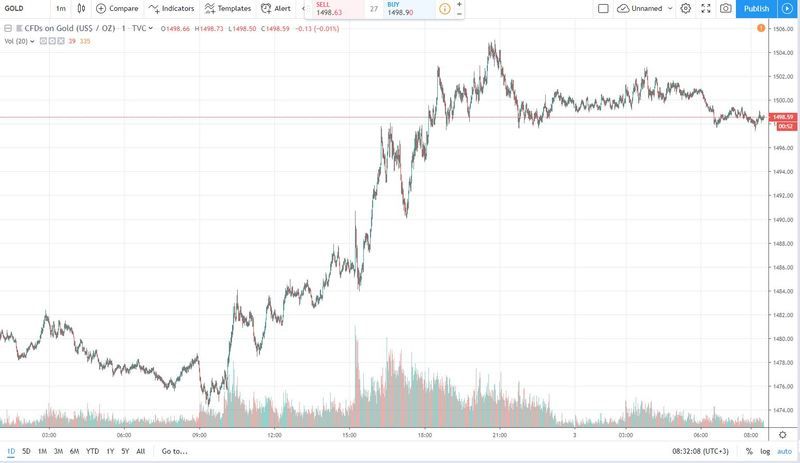 For now, it is unclear which direction is going to be chosen by gold for the nearest future. Gold is trying to breakout and even surges above the support line – a point reached by the metal yesterday, but will the recovery last? Well, as long as the situation in the world stays this volatile and this strained, we are going to have the possibility to see gold surge just like it does today just due to the safe haven status of metal, if due to nothing else. Gold is pretty resilient, which is a welcome pattern in modern market conditions. For us there are plenty of assets that change their performance like the wind. We need something as stable as gold.
USD is capable of doing much more than averting our attention from gold. Use our trading signals to stay informed.