EUR/USD made a lot of people's hair go grey yesterday, that is for sure. Most popular couple's performance for nothing short of extreme. We were waiting for the fall of the couple and of the European currency as soon as we heard about the possible changes to European rates policy, but we were never expecting what we saw as a result of this decision.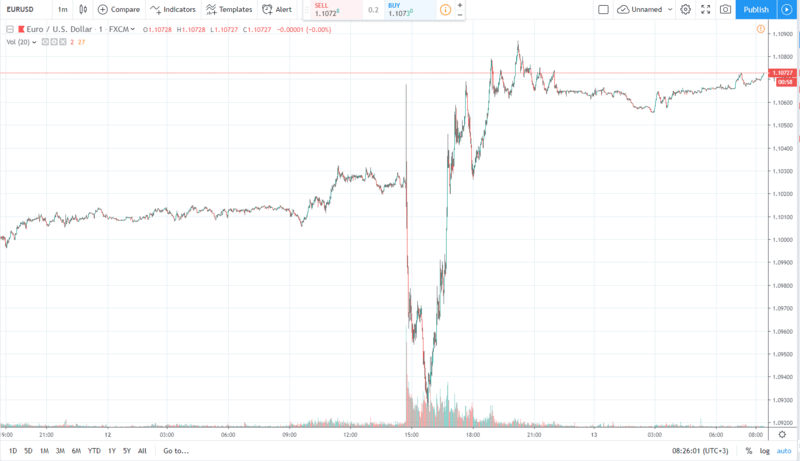 For sure we hoped that the couple was not going to break the lowest level in a year, but this is not natural as well. A fall and a rise this rapid, I am sure, made a lot of us question out choices to become traders.
And the sad and dangerous thing is that EUR/USD is most likely not done with changes as USD is waiting for a couple if very important reports. For example, retail sales – a report that is going to tell us whether consumers are feeling the rise of the prices and whether the economy is still getting the proper support from the people. That means that today we are going to get a bit more than a usual glimpse in the American economy. And that can cause even more volatility in the performance of the couple.
As we can see it is likely that troubles are far from over for EUR/USD, so it is better not to venture into the markets without trading signals.