With all of the attention being eaten by the USD it is easy to forget that there are other volatile assets out there. And the more we ignore them, the worse the situation around them can become. That is why right now the time has come to look at CAD. Why CAD all of a sudden? Well, for once the country is wrapped in political turmoil with uncertainty hawking around the current Canadian Prime Minister Justin Trudeau and there has been no news from the main CAD-supporting asset – oil. But today it is possible that we are going to see more of the real situation around CAD as the news are about to flood our vision.
For once, we are going to see CPI m/m report which is a report on inflation in the country – the higher the inflation, the more troubles the country is in. And something tells us that quiet Canada that hasn't been providing us with a lot of information as of late can be in serious trouble. Especially given that according to the recent performance of CAD/USD chart Canadian dollar hasn't been doing that good in the first place.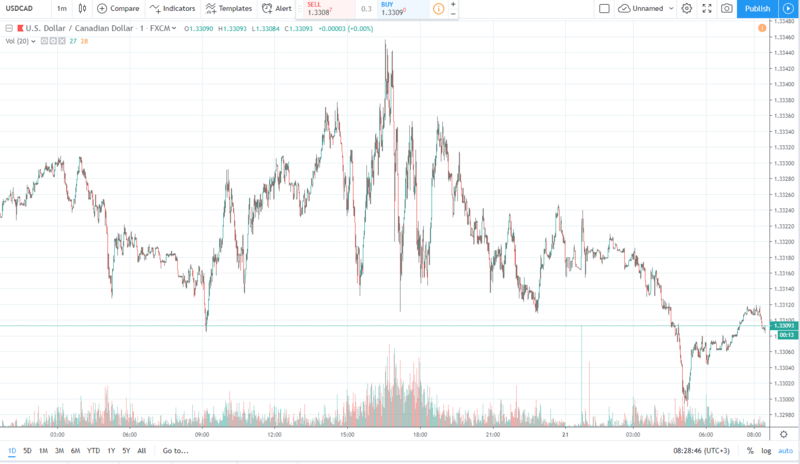 But that is not all that can influence USD/CAD rise and fall today. FOMC (US Federal Reserve) meeting minutes are being released today as well. It is a detailed record of the latest FOMC meeting that can provide us with more insight and information on the current state of events with USD as well as reveal everything that wasn't told to the general public the first time around.
So, as we can see USD/CAD is going to go through a very interesting and possibly very volatile day today. That is why we need to use our trading signals to the fullest.