UK and Brexit along with British national currency – the pound – have attracted a lot of our attention through the last couple of months. With May's resignation and Johnson's election as well as unstable perspectives for the pound and British economy it is no wonder that we as traders really worry about the future of Britain. It has a lot of changes ahead of itself and not all of them are necessarily going to be good.
And the further we go the more unclear these processes can become to us.
So I decided to try and make sense of what might happen in the UK in the nearest future.
1. Prime Minister.
2. Brexit.
3. Currency.
1. Prime Minister.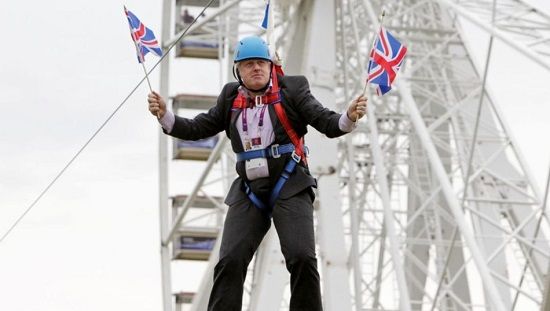 Not a whole lot of Brits were happy to hear of Johnson's election. The fact that he is being compared to Trump makes the situation even worse. Trump is not liked and technically wasn't even elected by the popular vote – the vote of people. Johnson was also NOT elected by the people. But here we are – both of them are the leaders of two very powerful countries.
Johnson stated a lot of times that he is going to opt for a no-deal Brexit if EU doesn't budge and agree to deal conditions proposed by the UK. That combined with the fact that the people already do not like him can pose a real problem for the British Parliament. It is totally possible that the Parliament is going to cast a vote of no-confidence towards the office of Johnson. After that, Queen Elizabeth II could exercise her "reserve prerogative power" to squeeze Johnson out of the office. But knowing that that Queen prefers to remain neutral in matters like that this is highly unlikely.
All of the situation is highly unlikely, but if the lawmakers are talking about it, then we should keep this possibility in mind.
2. Brexit.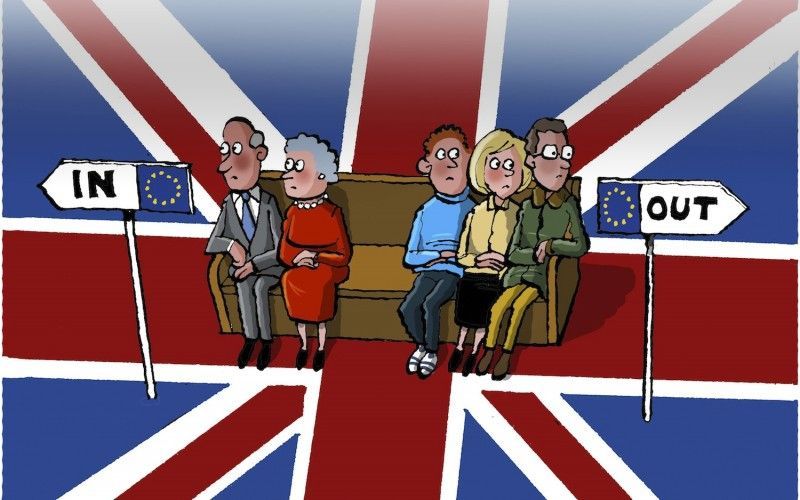 So many things have already been said about Brexit and about the threats of deal and no-deal Brexit. May tried to change Brexit deal, tried to push through the vote on her deal, but it failed multiple times with the MPs.
BBC made an interesting infographic – can Brexit be changed after all? Study it!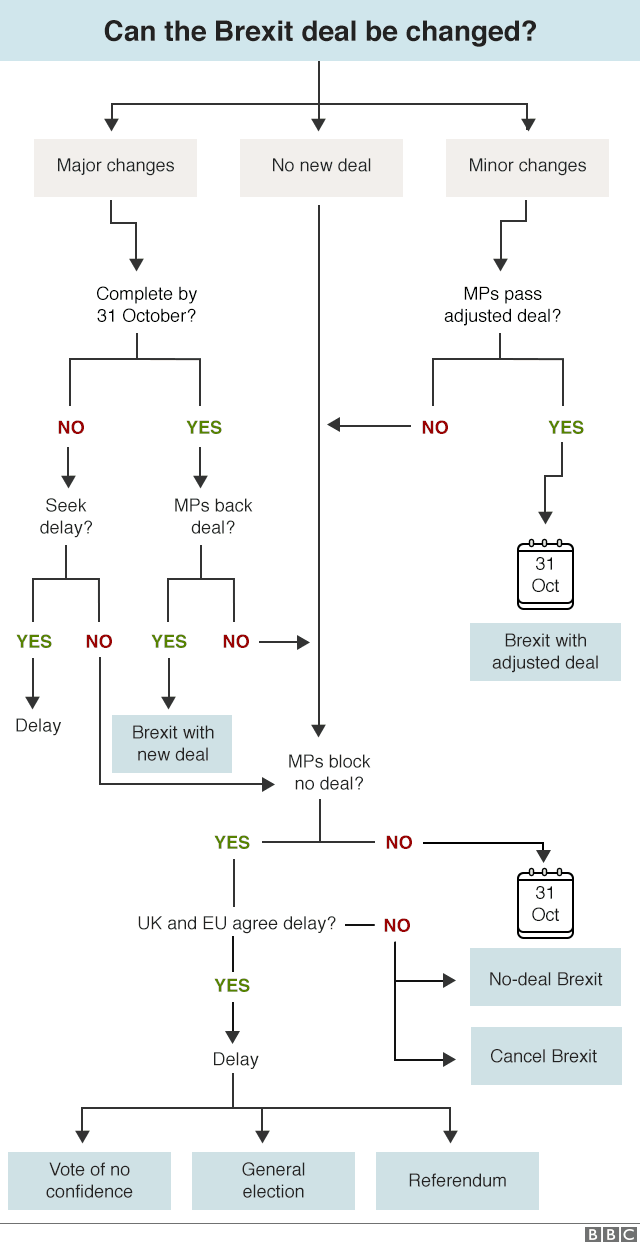 We can see that there are three possible solutions to the whole Brexit debacle. And only one of them could possible favor Britain – major changes. And not only in the deal itself but in the views of Boris Johnson as well.
His no-deal approach is not going to do anyone any favors. And just like Trump it is possible that this decision is going to put Britain in a very difficult international and financial position for years to come.
3. Currency.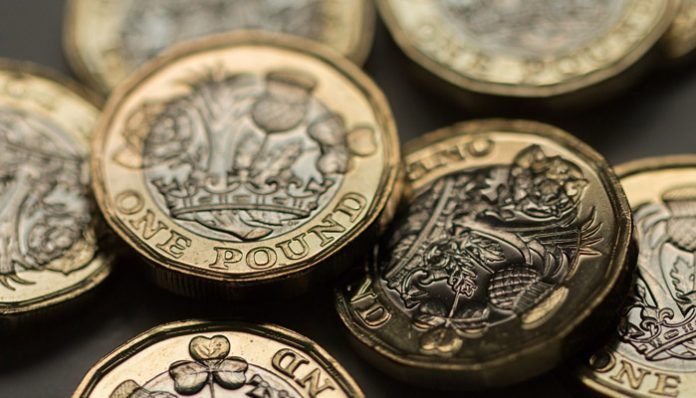 We have seen for the last several days that pound is not at its most stable. It has been swinging back and forth with no apparent reason. Of course economy of UK is under threat and the more Brexit is prolonged, the worse the hits received by British economy are going to be. With so many players tugging it in different directions there is no point in trying to predict the future of pound – it is simply too unstable and too unpredictable.
For now, we are going to be cautious – that is one thing that I am sure of. Pound is not the most stable although still one of the most popular currencies in the market. What future Brexit is holding for it? Well, it is certain that euro is going to endure the process way better – after all the support for euro is better and stringer. That is if Germany withstands these hard times. But that is a topic for another discussion.