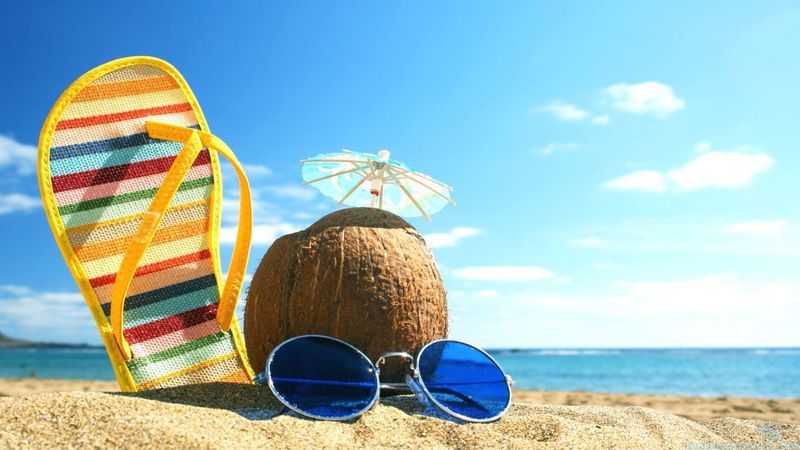 Summertime.
The magic time when the cities are getting emptier and when people are getting more and more tired. We suffer from the heat and can only think about going to the seaside where we can cool off in the cold sea water. We eat a lot of ice cream and drink a lot of cold sodas.
We also work less as we want to take some time off in order to be better at our jobs in the future.
But.
This is not only for those who work at the office. Those who trade and work at stock exchanges also get less and less job done the further into the summer we go. Why? Well – as a said everyone is thinking about their vacations. And this means that markets are getting less and less active the closer we get to the fall only to come back recharged and hit us with the crazy action.
The summer effect – not an official name, just something I came up with. But it is interesting to try and follow it now. We want to trade – especially those of us who have already had our vacations – but there are fewer participants for us to trade with. And the problem here is that the situation in the world calls for more trading and more news-following than before:
1. Trade war develops.
2. Brexit stands still at no-deal risk.
3. Financial reports come out and disrupt everything.
4. American presidential elections make us think about the future of the USD.
5. There are tons of reasons to send any of the major couples into the selloff.
And we are getting past it on a sleepy note just because a lot of traders have gone vacationing.
Of course there are always those who use their broker's possibility to trade without their computer – just on-the-go – but can you imagine: you have been trading all year and made big bucks with it. You can finally rent that yacht you have always dreamt about. And so here you sit in the marina, drinking daiquiri and… trading?
No, of course not. And if you are thinking like that. That means that 98 percent of traders think the exact same way.
So, my point here is – we have just over 2 weeks of summer left. And then it is up until Christmas time that we have the possible for non-stop trading, watching the markets and following the news. And why shouldn't we take this chance to relax? Remember – it is better to miss a few weeks of trading now and come back rejuvenated than to burn all out because you can't quit right now and to make mistakes up until your next vacation.
Trading is not the segment where we can afford mistakes. Sometimes quite literally. And the better you are going to rest today, the more productive and better you are going to be tomorrow. That is just anatomical and psychological law that we are all subjected to.
So, have you noticed the markets getting calmer?