With all the chaos in the currency market we have forgotten to look at the other assets. And trust me – right now it is worth looking especially given that one of commodities has been growing and giving us a perfect opportunity for earnings and we might have missed it if we haven't accidentally looked at it. And no, it is not oil, not even gold. Silver. The black horse of the currency market. It seems that we never remember about it and yet it has great potential in bringing us profits especially now.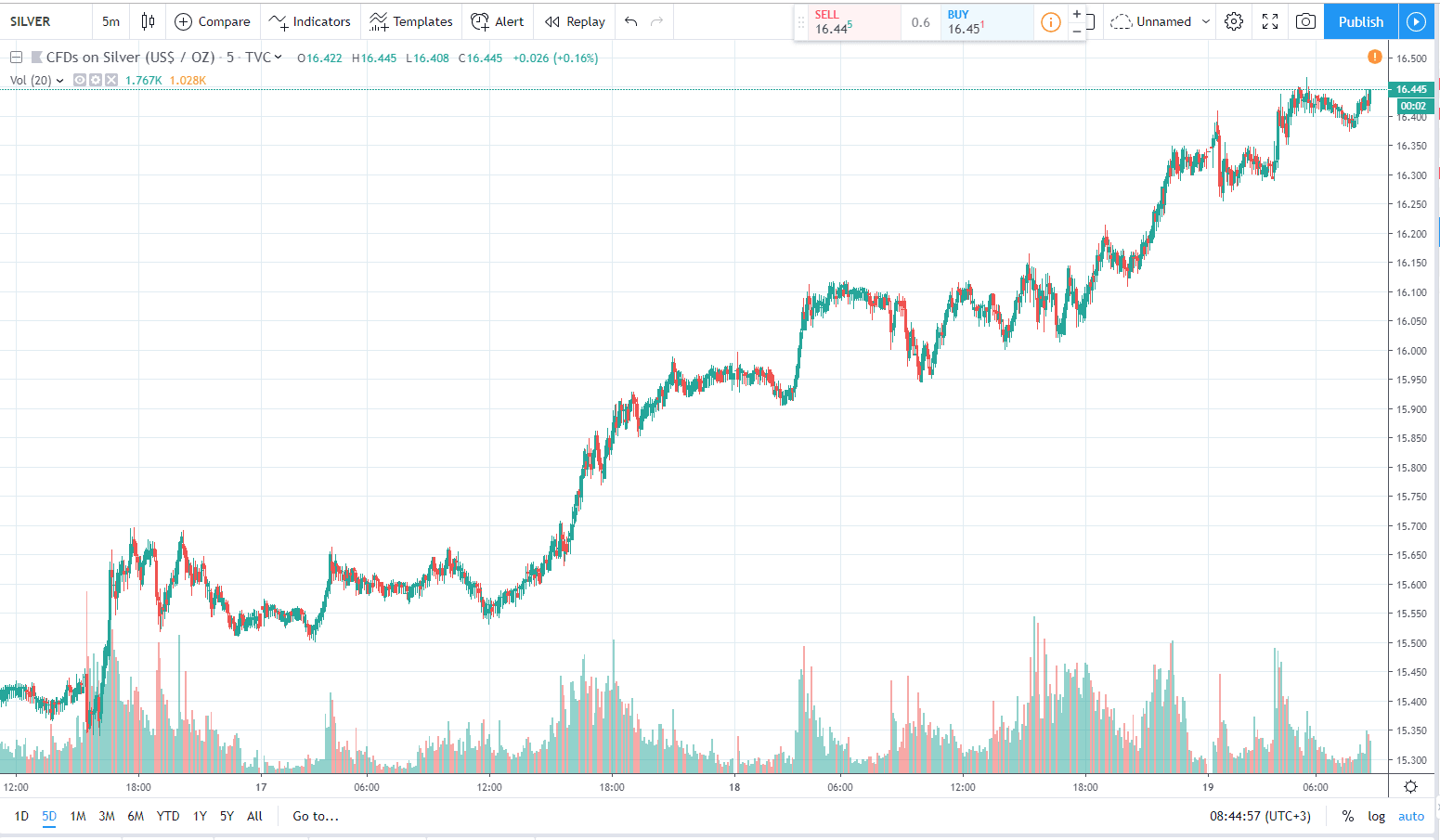 High level of attention to currencies hasn't even pulled back the growth of the metal off the market. Of course there were other gain in the segment – for example gold reached the highest point in 2 weeks yesterday. But nothing can overshadow silver. It has reached the highest point in a year which is a pretty good result. Of course it is highly doubtful that the metal is going to aim for its previous $45 per ounce glory days and of course it is said that we are going to witness pullback of the price pretty soon but right now we are to enjoy the sentiment – with Fed expecting to cut rates on USD we all know that one segment of the market that is going to benefit from the changes is going to be precious metals. And traders seem to have mixed feelings about this one, but benefiting from silver growth is a must-do right now.
Trading signals are going to guide you through this unexpected growth.