Last week gold had a very good run. We saw the precious metal climb higher that a very important point of $1400 per ounce. And we kinda hoped for the price for ounce of the metal to keep on growing. But it seems that we are going to have to come back to reality today as its connection with the greenback had been made apparent once again. Today we are waiting for the speeches of American Fed officials which means that the greenback is going to change its performance maybe even multiple times today.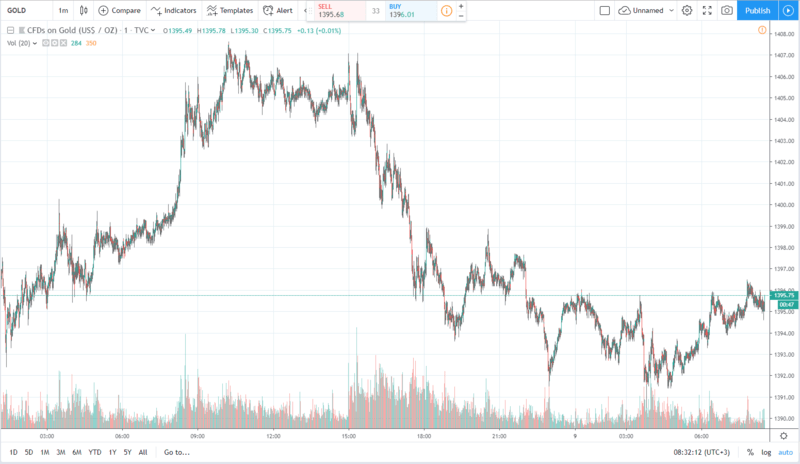 And that in its turn poses a further threat towards the performance of gold which has already slipped from that $1400 point that we have talked about before. Right now the greenback keeps on with the surge and gold is forced to stay behind as traders slowly drop the price for the ounce of the metal. Recent economic data as well as multiple important meetings which are going to take place this week indicate that American economy is just too strong for the USD to be pushed out of the pedestal by anything else. And that is just not great news for gold as this asset depends on very weak dollar in order to grow higher and higher. The future of gold's price is also under question with US economy growing more and more.
What will happen to gold through the day? Use your trading signals to find out more.