European session was in the center of attention yesterday after the speech of Mario Draghi became a reason for a fall of united currency. After the speech was given euro went from $1.1243 to $1.1181 price. And not everyone believed that that was a simple reaction of traders towards the speech. Donald Trump accused Draghi of manipulating EUR/USD exchange rate which is not exactly allowed for the officials. But today Draghi is to give the second part of his speech and the situation can change for the worst.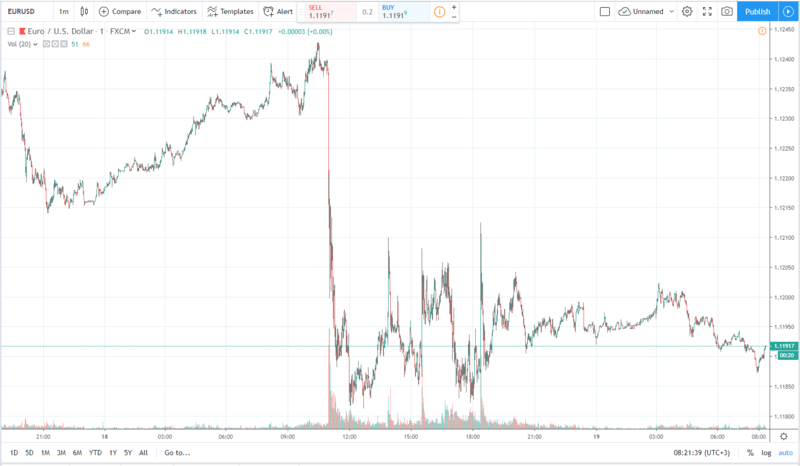 We are still waiting for some info on the future of interest rates of Eurozone. And once again – we are forced to wait for the info that is going to be crucial for our future and current trading. And of course this does no favors to the growth of the couple. Traders are trying to consolidate the price but for now it is hard to do as there is no trust in today's performance of EUR/USD and statement of Draghi. Interest rates are still up in the air.
Will Draghi's speech today recover the couple or will it go lower? Use our trading signals to find out the direction of EUR/USD.