Asian shares and currencies are mostly up this trading day. There are no harsh or important news on trading today. Nothing to look forward to and nothing to report. We are just drifting along everything that is happening in the world and today's pick-me-up of trading is Donald Trump's visit to Japan where his talks with Japanese Prime Minister served as a signal for traders – right now Asian region is totally safe for dealing with. This instantly reflected in the performance of yuan – after trade war started Chinese national currency has been cautious of Trump's statement and visits in the regios overall but as we can see the rule failed to work this time.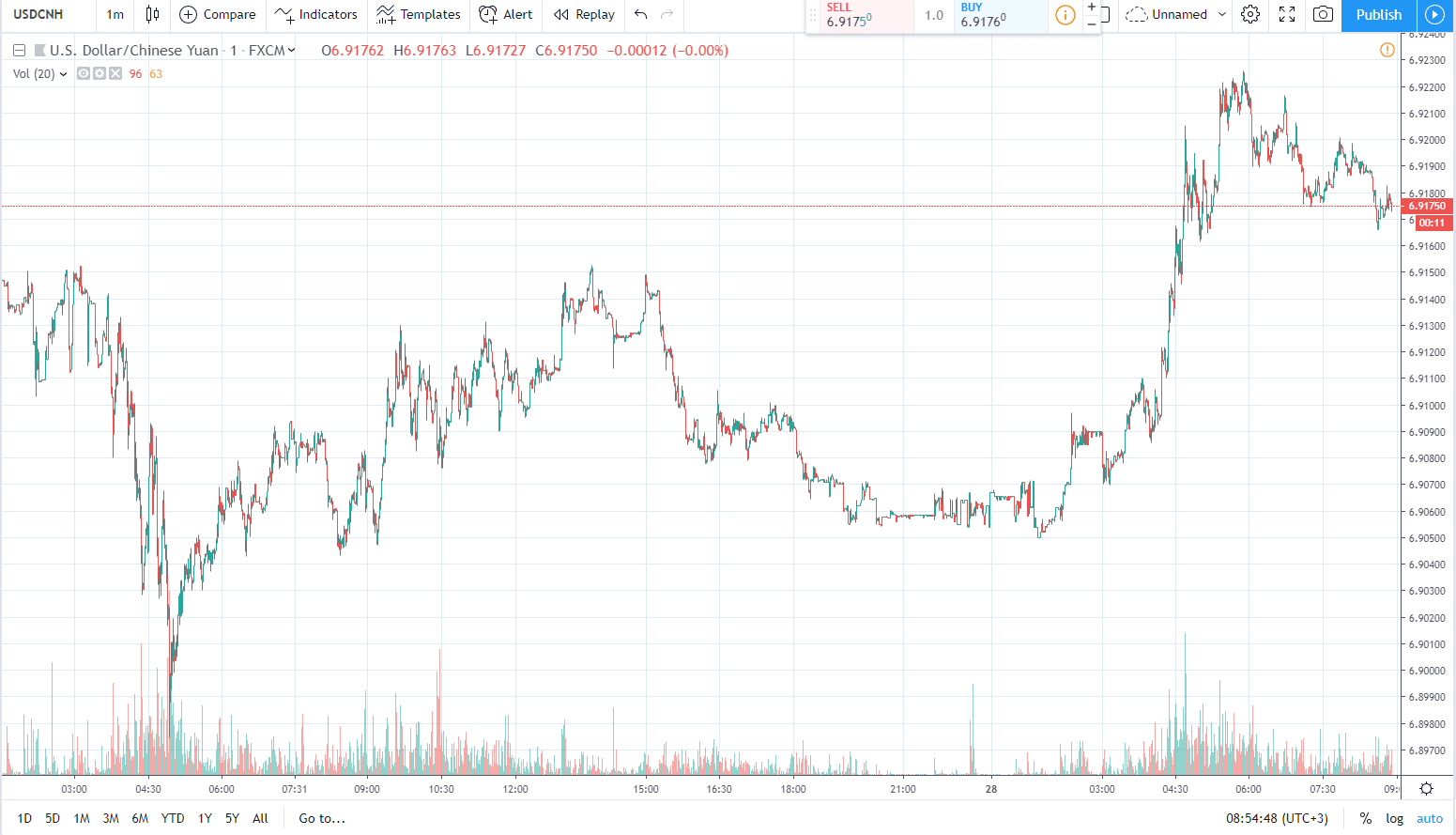 It has been a long time since traders started waiting for some kind of improvement of the situation. Yuan is a very popular trading asset which has been cornered by the greenback. It spreading the wings might signal that traders are tired from waiting for the recovery and are ready to bring the recovery to the market themselves.
Although Trump is known for controversial statements which can send even the best recovering asset down. It is best to use your trading signals regardless of the current performance of the currencies.