USA and Great Britain are both putting their lives on pause as the countries are having bank holiday today. Eurozone is relatively calm which finally gives us the ground to turn to another currencies that we didn't have the possibility to watch last week as the Eurozone as UK were constantly turning our attention to themselves. And there is something to see. Take a look at USD/JPY for example. The couple has been on the fall since last week. It seems that the prognosis for the two is not that sunny – there is a very high chance that yen is going to gain more and more strength against the greenback and USD/JPY is going to fall from its current 109.48 yen per dollar all the way to 100 yen per dollar which would be the lowest point for this particular trade since summer 2017. Why? Well, trade war is to blame. It is totally possible that traders are going to look for safe havens and are going to provide enormous protection for yen.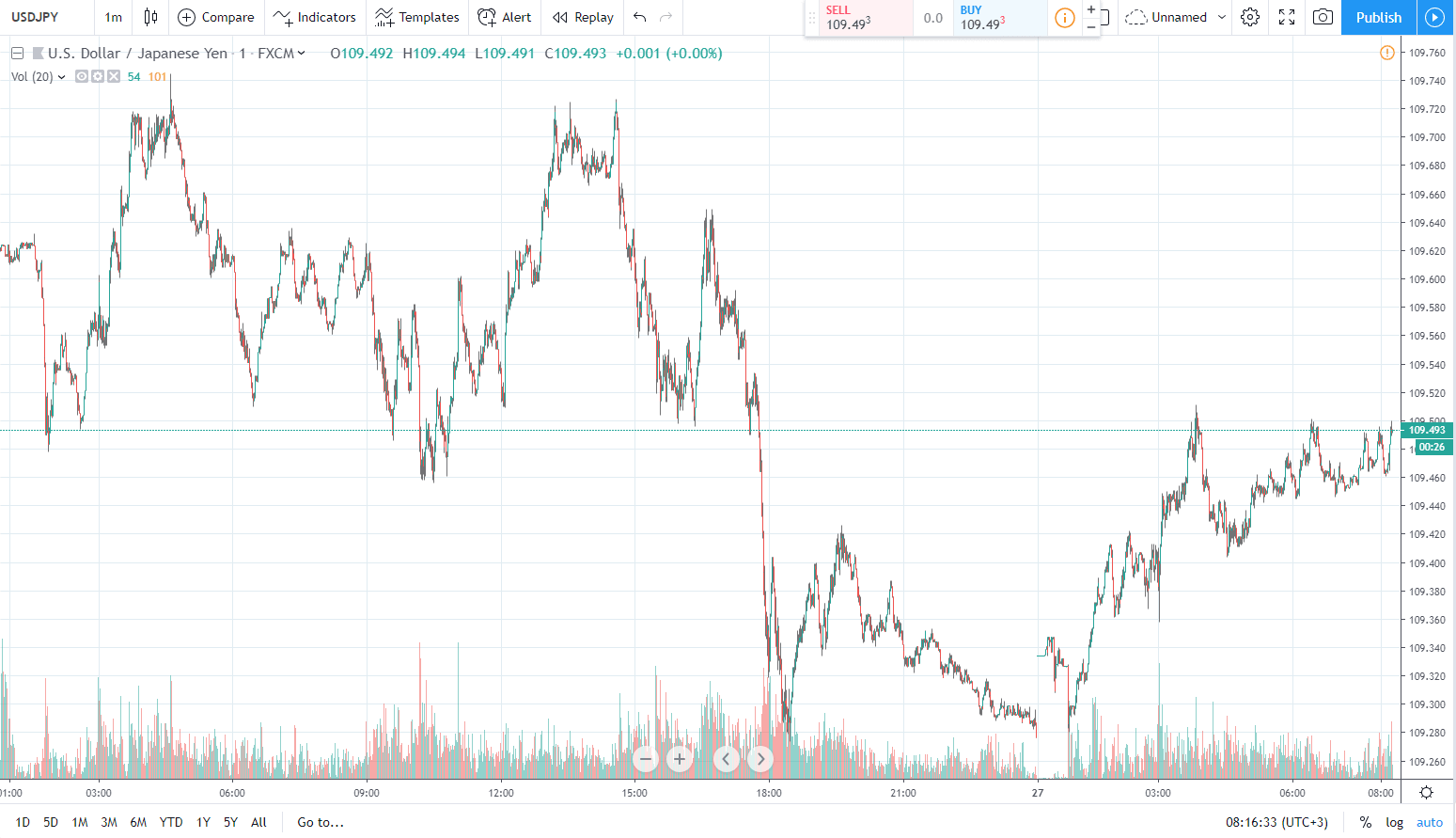 Right now the situation doesn't look so bad, but in reality we are only seeing a little retracement on a scale of a bigger slide. Beware of situation like that. The seeming growth like that may be just a little retracement when compared to the bigger time scale chart.
Here is what the 5-day chart looks like.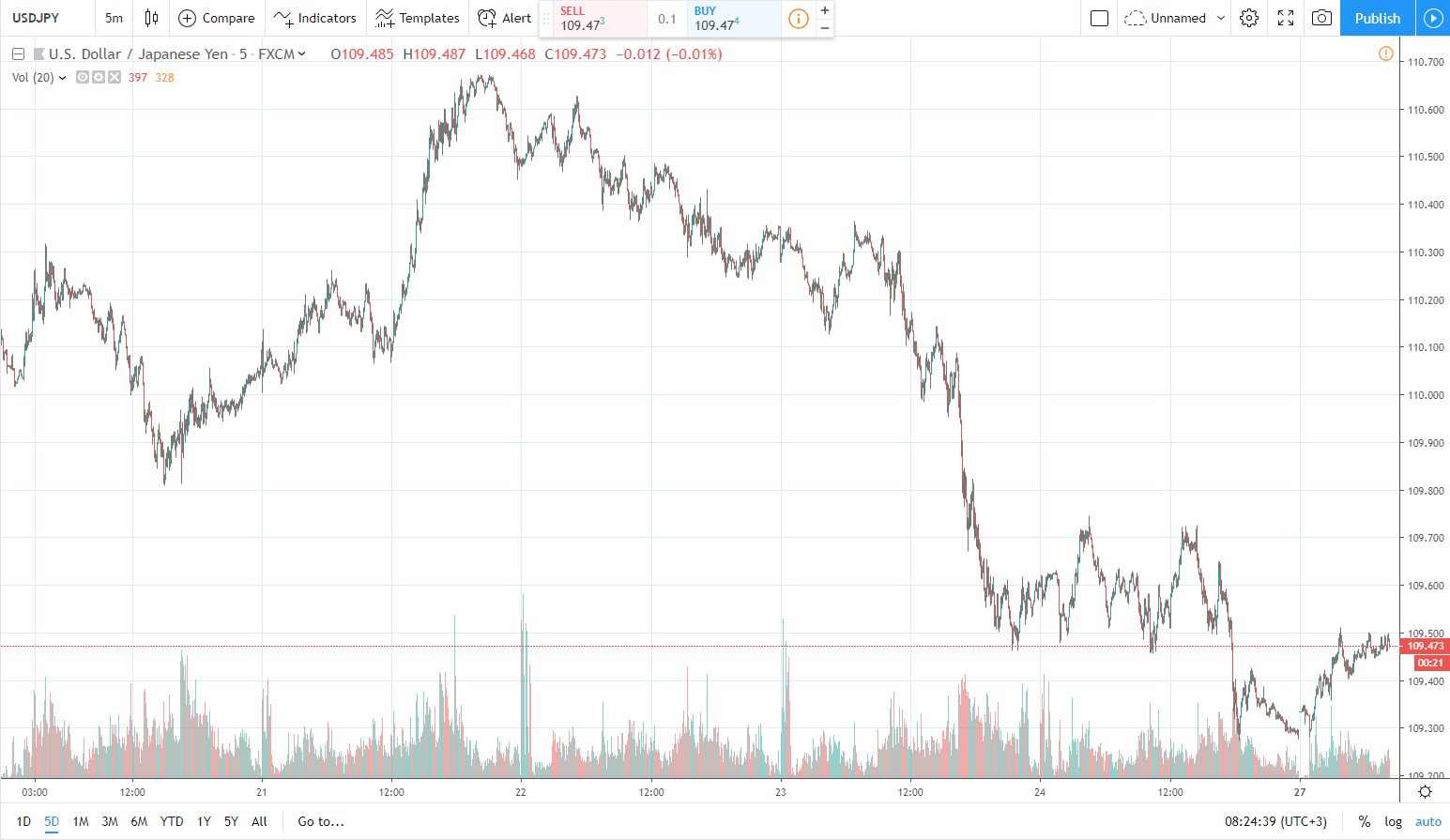 What to do with the couple and what future are we going to see with the USD/JPY trading? All of the answers can be found with the help of trading signals.