Donald Trump has once again reignited traders' fears that Chinese-US trading relations will never get back on track. In his yesterday's tweetstorm he stated that trade tariffs – the ones that broke world's economy and Chinese reputation a bit over a year ago might be re-imposed with the new power. Although they are still standing and threatening the balance in the world Trump doesn't seem to mind the fact that they have all the possibility to undermine American economy in the first place. And yesterday's tweetstorm has a horrible effect on Chinese currency – not American one – but at the moment it is merely a question of time.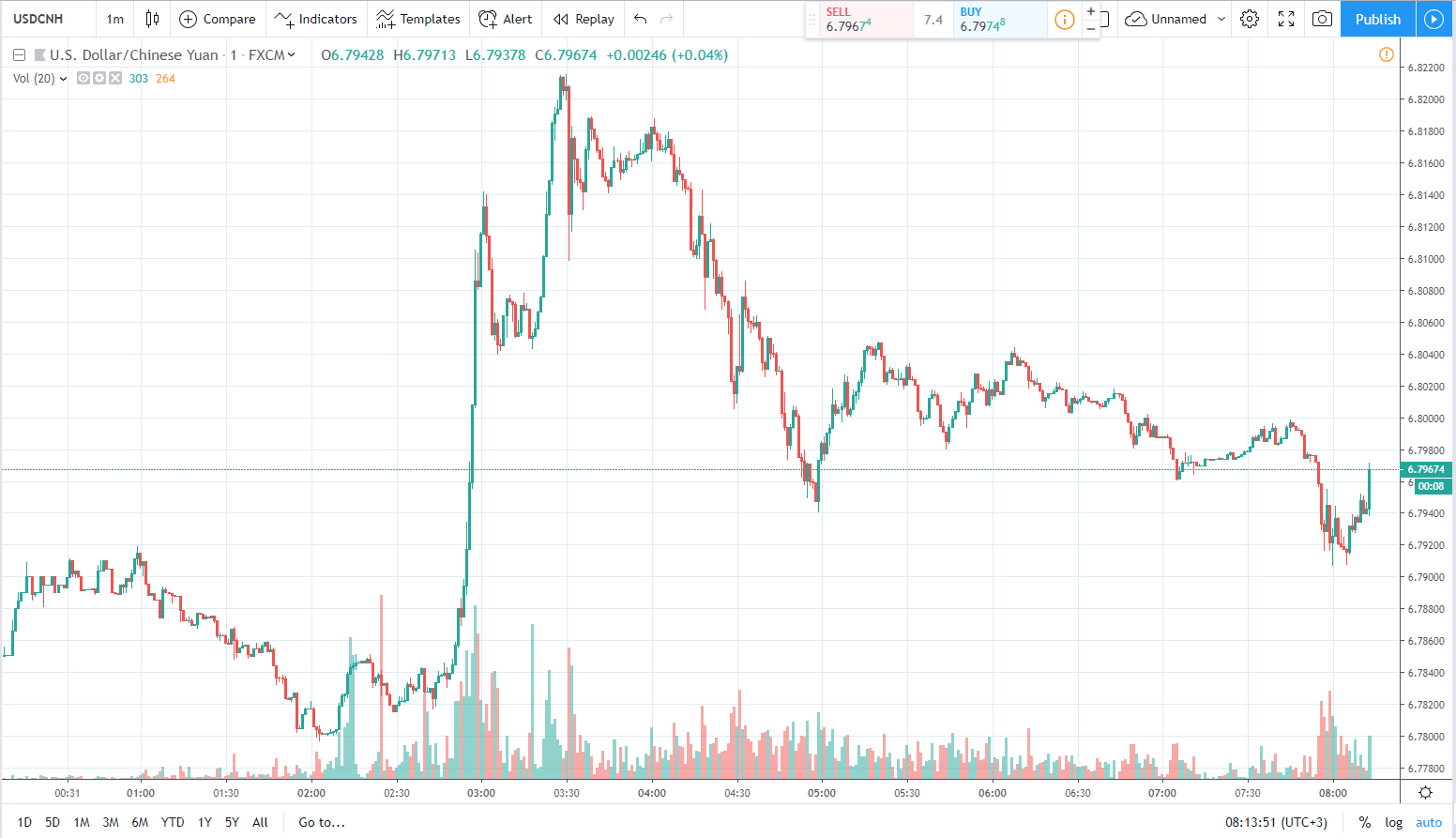 Yuan and American dollar have been having a tumultuous relationship for more than a year. But right now it can be said that we are on the verge – if Trump pushes through with more tariffs Chinese economy will be even more at risk and there is a lot of doubt that yuan is going to withstand the battle with the greenback. And its performance today is just a proof to that statement.
Under pressure yuan might give up entirely as traders already flee to safe havens' trading. With no support from the side as well as undermining from Donald Trump it is no wonder that yuan is so unstable. And the main concern is the fact that we are only seeing the very beginning of the possible turbulence. Right now the USD/CNY is so unstable that going in trading without trading signals is more risky than ever.