You know how gold and dollar are dancing around each other? If the greenback falls down, gold jumps up and in case dollar is feeling strong, gold loses price. Well, as a general rule, silver is mirroring movements of gold. It is not to say that silver doesn't have its own drives, it is that precious metals' segment of the market is too tightly connected within itself. And as dollar lost points against the basket of six major currencies yesterday, precious metals have the possibility to go nuts!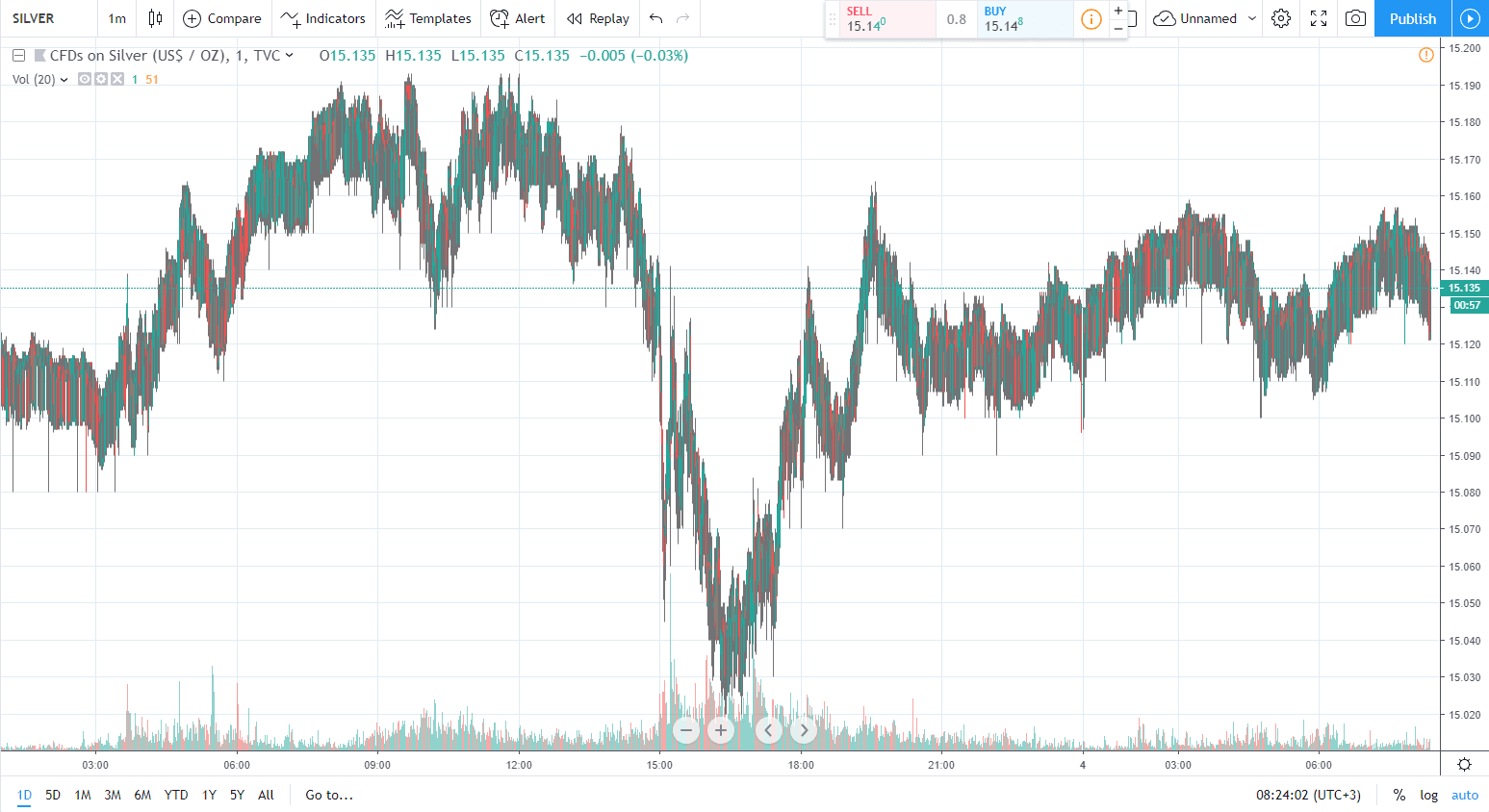 And silver seems to be able to use this opportunity. Although there was a sudden drop in price, right now the metal seems to be going towards the uptrend. And according to the prognosis it is more likely to keep on with the growth rather than lose points in the nearest future.
There is no way to predict whether greenback is going to get additional support from traders today. That is why it is better to use your trading signals on every silver trade that you are going to put today.