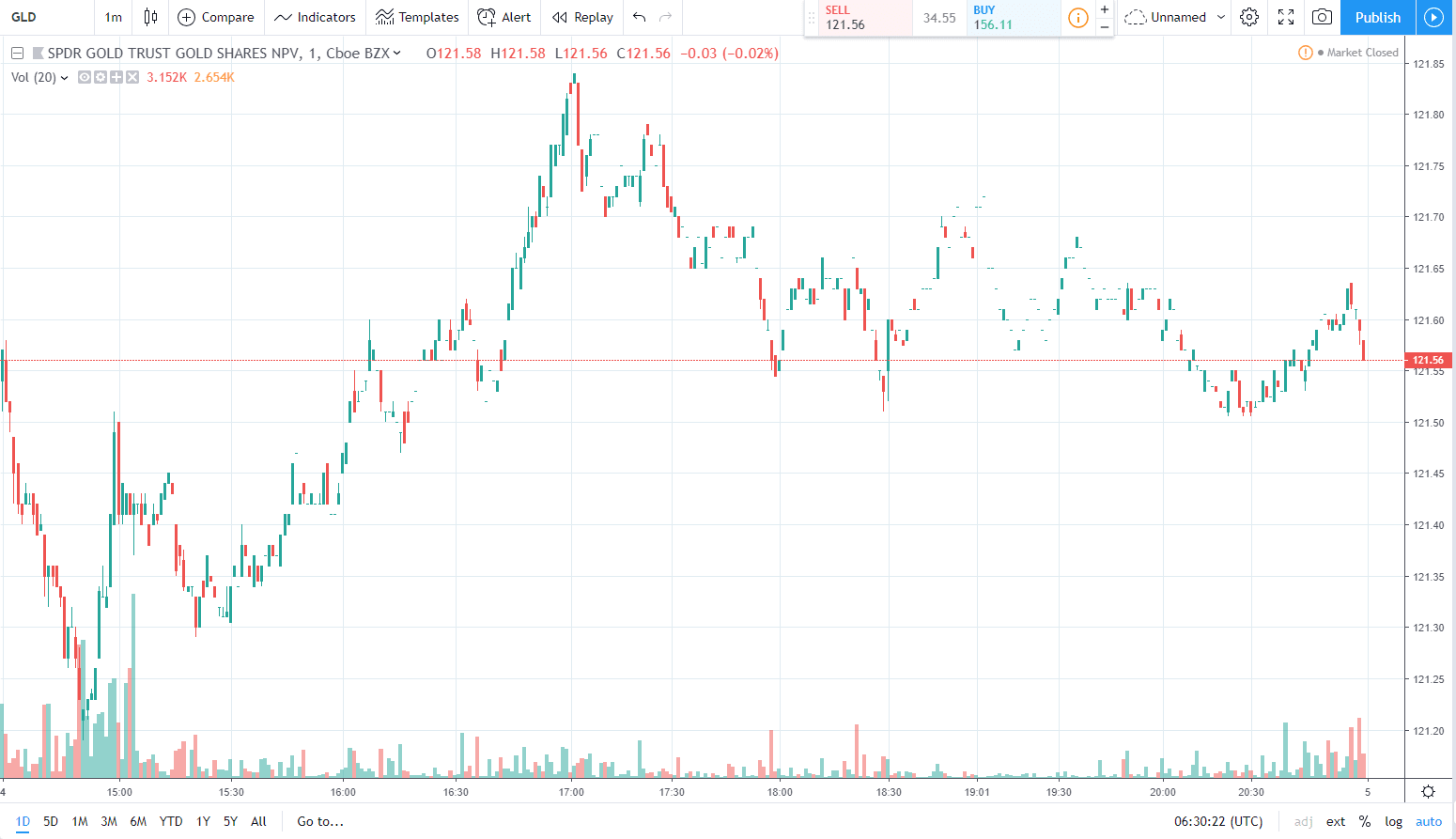 Although according to today's graph it might not seem like it, in reality gold is in huge trouble right now. With little retracements in the picture we had no idea that growing trade concerns around the world have been sending gold into a heavy selloff for the last 5 days.
The 5-day graph clearly shows us the real hazard of gold at the moment.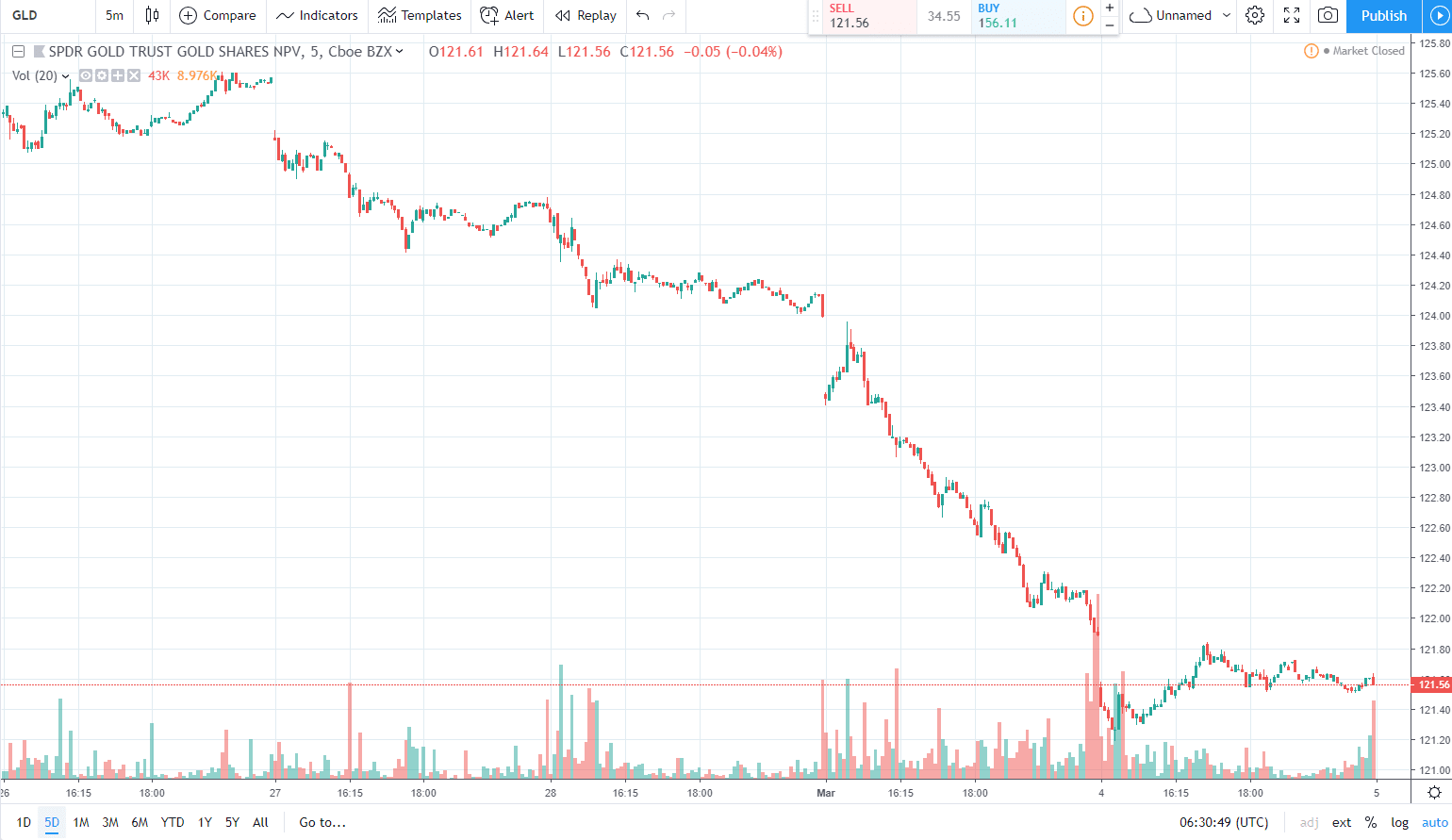 Can we hope and expect a soon-to-be up-trend for the metals or will the fall be ongoing? That we can only find out by using trading signals while trading the metal.