Jerome Powell, who is the head of the Federal Reserve of the United States made a statement last night. He said that right now the United States have no intention on rising the interest rates of the national American banks. It means that the level of inflation in the country is not high and that the monetary policies of the country need no adjustments. For us this means that USD is just as strong as ever and doesn't need additional support from the banks at the moment.
This news wasn't well received by the GBP/USD couple, AS we can see at this 1-day graph, although there was a peaking price not so long ago, right now the couple goes down. All due to the strong and calm dollar and more unstable pound.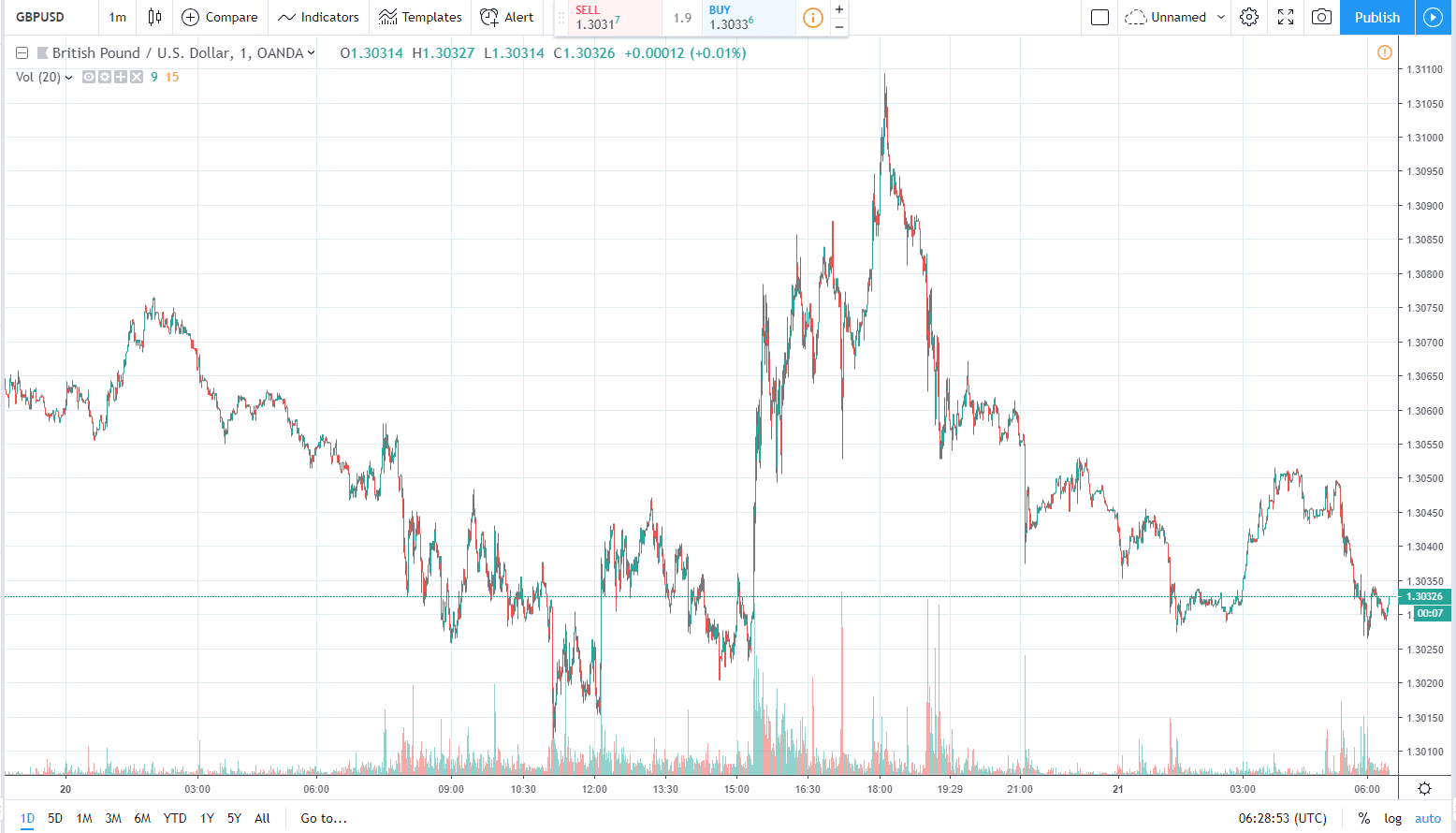 Will pound get its groove back and grow? It all depends on the greenback at the moment. Better use your trading signals to find out what is going to happen next!