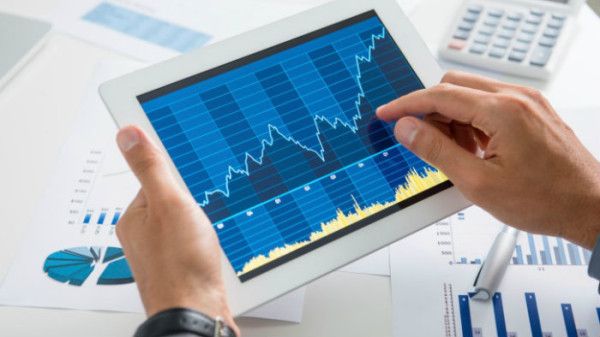 5 points to foolow in order to choose a perfect online broker
Your broker is going to be your tool for making all of that extra cash. And it is safe to say that in trading world choosing a broker is the most important decision that you can possibly make. That is why it is important to pay extra time and extra attention to what you are looking for in a broker.
Here are the main things to consider when choosing an online broker.
1. Your type of trading.
2. Fees.
3. Easy-to-understand trading platform.
4. Regulation.
5. You need to be comfortable.
 1. Your type of trading.
First you need to answer yourself – what type of trader are you going to be? What you are looking for in a broker, should be influenced by your chosen investment style. Are you going to be shorting or longing?
Shorting investors do not hold onto the assets. They sell them making their profits off a small amount of pips. Those who are longing prefer to hold onto their assets for a very long period of time that can be extended up to a year and even more. Long term traders are a whole other story from short tern traders.
And depending on that you are going to have to look for different brokers. Some of them are perfect for one type of trading, some for another.
 2. Fees.
The next thing you need to know is how much of your money is going to go to a broker after all. Some of them have hidden fees and charges which usually doesn't sit well with the rest of traders. Plus, there is a fair chance that your budget is limited with your financial obligations and you need to know everything upfront. There can be:
Withdrawal fees;

Investment minimum;

Margin accounts – something for the professional traders to consider;

Fees for every executed trade.
All of these points involve you giving your money away. And it is fair to say that you have the right to know all of these costs at once and not wait for your balance to be emptied with them.
 3. Easy-to-understand trading platform.
If you are going to trade a lot, your broker has to have a simple and easy-to-understand trading platform. But here we are in luck. A lot of traders have fully customizable platforms for us to use and set as we see fit. That is where we are in total luck these days. Technical progress is working for us in this case
4. Regulation.
There are a lot of regulatory bodies that can provide us with a surprising amount of comfort is their approval is on one of the brokers. Regulation means that your money is safe with the chosen broker and that you are not going to have any problems with them.
Look up al kinds of regulations in order to know exactly what you are looking for
5. You need to be comfortable.
Even with the most perfect broker you might not feel comfortable. And that is a clear sign that you need to keep on looking. After all your money is in the hands of these people and these programs. You need to be as comfortable as possible with them. Do not hesitate to extend your search is even the tiniest of the details seem off-putting for you.
How did you choose your broker? Tell me in the comments!