It seems that Europe is getting ready for a messy divorce from Great Britain.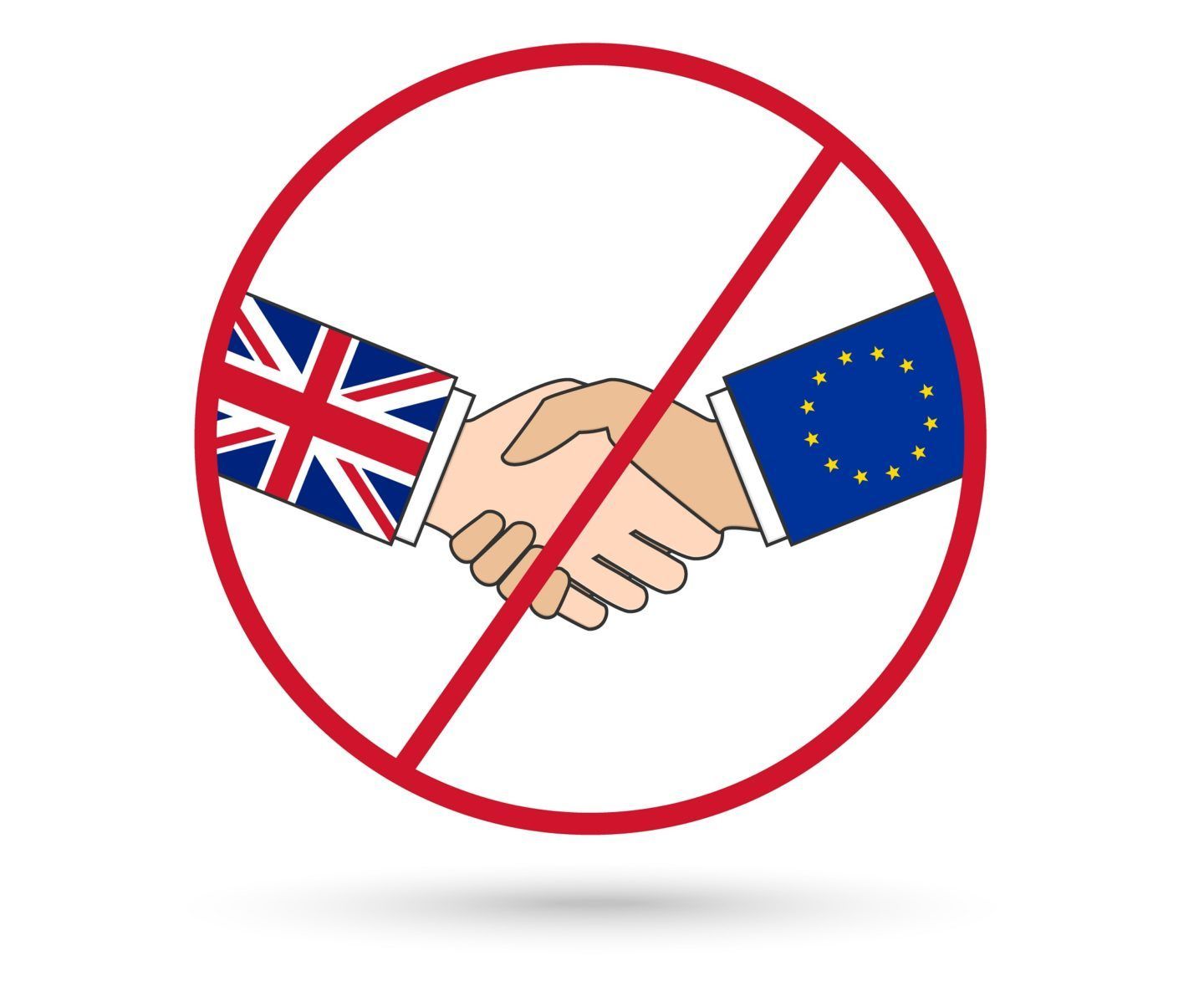 It is clear that Brexit talks are getting into a weird territory right now as both sides of the deal are not speaking to each other rather than making separate statements that can really turn out to be harmful for the future of the deal. Both Emmanuel Macron and the Head of Euro Commission have stated that it is possible that the Brexit talks are aiming for the fail. Macron also added that he EU will never settle for an agreement that is going to hurt the EU in any way.
With news like that pounds, true to its form, has risen up, as we all can tell that British currency doesn't like Brexit and rises on every failed-Brexit talks. But right now it becomes really clear. EU will never let Britain have it all in the deal. And for us that only means one thing – there are simply no chances that pound is going to come out of the deal unhurt.
Complete answer is going to be ready by the middle of November, when Euro Commission is going to gather for extra-curriculum summit to discuss the no-deal Brexit. By that time, we can only hope that both of the sides are going to come to their senses and sit down for some of the final talks as the deadline for the process nears closer.
In case there is no deal, pound is going to be hit pretty hard. Although right now it is not that obvious, but the damage is already being done to the British currency. A lot of businesses have already decided to go out of the country onto the EU soil in order to work according to European laws and to the British ones. A lot of local businesses are going to be deprived of the privileges which are exercised by them now as part of the EU. There is a reason people are calling for the second Brexit vote and it becomes much clearer now why that is.
European Union in its turn is trying to protect its own interests and is trying to come out of the whole process as a winner, although to us it is clear that EU IS a winner in the current situation. In case there is no del there is no way that euro is going to suffer just as much as pound.
For us traders there are only two ways to go here – stay with pound or leave pound trading for the time-being. Both of them are harmful. The first one might harm the traders. The second the currency itself. Listening to both sides in our case is not an option as both of them are trying to ensure the people that there is going to be a deal, although both of them are preparing for the no-deal. Looks pretty suspicions.
All and all for us euro is a go-to currency right now. It seems that no other currency in the world can provide us with the same stability at the moment. Which is sad for us but good for euro. It is going to need additional help as Brexit comes to life in spring 2019.
Oil prices are once again in the center of traders' attention around the world. Some of the most important numbers were renewed this week. WTI immediate crude breached $70 per barrel point and is now headed even higher. Brent neared $80 per barrel price, although it is still looming over it. Looking at all of the situation we can point out several reasons for the prices to grow and warn about the possible declined that can come pretty soon.
It is obvious that oil prices are reacting to US product stock getting lower for five consecutive days. Plus, there are certain fears that output and as a result prices for the crude are going to be messed up after US sanctions come into full swing with Iranian output and export.
There is also an OPEC meeting awaited by the market. The summit is going to take place this weekend. It is expected that the countries, taking parts in the meeting are going to discuss further output numbers and possibly changes their prognosis for the prices. And this is something that we as traders have to look out for.
But we cannot help but wonder whether the growth of the prices is just a temporary thing for now. It is known fact that soon US bank is going to announce an increase in interest rates and US Treasuries are already growing. All of that indicates that soon demand for the crude is going to go down and the prices might do that as well.
There is a big chance that in case prices for the crude are going to go on growing and trade war between the United States and China is going to keep on developing there is going to be declined in the world growth as well as at the stock market. And as a result a declined in the crude market as well. The fall is especially hazardous right now as it is unknown right now how the markets are going to react to the limitation of quantity if Iranian crude.
All of the facts are adding up to the fact that we are to expect the decline of the price for the crude soon. OPEC meeting might give the prices the first push, but all of the other changes are to come a bit later. Unfortunately, that is not something that we need right now – unstable oil is something that is going to mess with the greenback even more. although with trade war looming weak dollar might actually be something good for the world as the pressure from the United states is far too great as it is, without the strong dollar.