17.05 - Treasuries and oil at new heights.
by

Anna K.
1134
New import tariffs of the USA are forcing another country to push back via WTO as the oil prices together with 10-year US Treasuries yields are going to the new levels in years.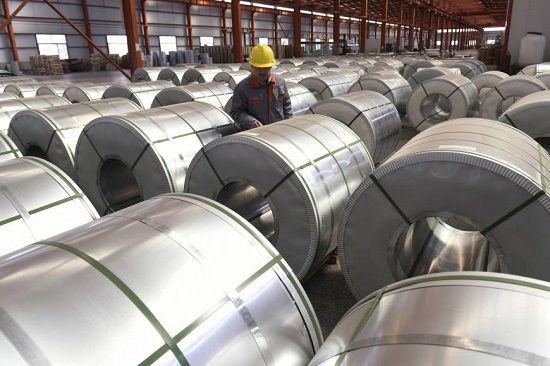 According to NHK source Japanese government plans to prepare new tariffs for the USA after Donald Trump decided to slap American trading partners around the world with steel and aluminum import tariffs.

It was reported that Japanese government is going to pass the notice to the World Trade Organization later in the week. An important note is that all the actions of Japanese government are strictly within the scopes of WTO rules and are a necessary procedure for the future of the world trading.

It seems that with the move Japan wants to be excluded from the list of the countries, subjected to the new tariffs. The government of Japan plans to impose tariffs which will be similar in value to those, imposed by America. Although that is not a final draft of the measures which might be taken as an answer to American actions. One of the officials told to the news agencies "Nothing has been decided on what specific response we should take. We're scrutinizing the impact of U.S. tariffs on Japanese companies, and calling for Washington to offer Japan an exemption".

Why are the Japanese so unpleased? Because or now they are the only country who are in of the main and biggest trade partner of the US which has not been exempt from the new tariffs policy.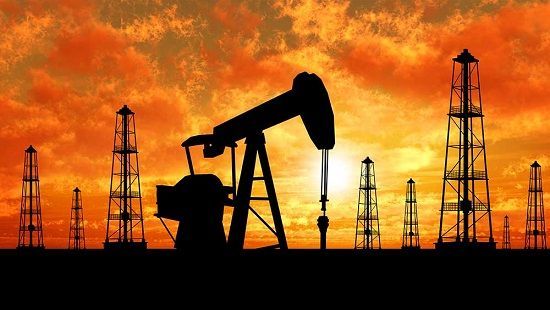 Car drivers around the world are starting to notice – prices for gasoline are going up. And not all of them understand why this is happening. And while a lot of people know about the oil talks which are becoming more and more frequent around the world especially in the trading circles there is not much understanding to why oil prices and, as a result prices for gasoline are going up.

With Saudi Arabia cutting national oil output and world demand for plastic and gasoline not going anywhere and even growing strong with each year oil shortage grows three times faster. This means that is overall world oil industry were 1 million barrels short of fully covering the demand in three years, now it happen in just a year. So, to put a long story short with countries trying to cut on the output offer becomes lower than the demand and that inevitably leads to prices growing right in front of our eyes.

The main resource for the problem is India as the demand for oil in this country is almost the highest in the world. It could potentially mean that new gasoline prices will hit harder on the Deli drivers than on drivers in London or Paris, for example. For start, Western countries are now trying to step away from gasoline powered engines and move to electric cars, which are safer for the environment even though they are not as fast or efficient. Asian countries currently do not experience electric cars boom, so it is obvious that they are using more petroleum.

For now there is not much to do. It is undisputable that we need to cut oil output around the world and overall step away from it but it will takes ten of years and in the meantime all we can do is just look at the oil prices climb up as giants of the industry cut their output.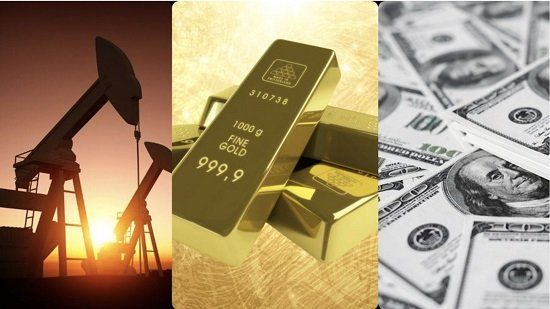 10-years US Treasury yields have extended their gains and rose to the point of 3.1 percent with traders around the world worrying that the risk hunger is Americans is reaching new heights. Pound is feeling more confident with talks on Brexit going better now that some agreement has been reached on the new post-Brexit trading. European stocks are gaining and greenback looks steady.

MSCI Asia Pacific gained less than 0.05 percent.

MSCI Emerging Market went lower by 0.2 percent.

Stoxx Europe 600 Index decreased 0.05 percent.

S&P 500 Futures are 0.2 percent weaker.

DAX from Germany fell 0.1 percent.

Dollar is still looming over the highest point in a year, although it has experienced the biggest fall in a week after losing 0.1 percent against the basket of six major currencies.

Euro is at the $1.1802 point after having lost 0.1 percent and sank to the weakest point in 5 months.

Pound went higher by 0.3 percent - $1.535.

Yen extended the losses - $110.50 per dollar.

10-year Treasuries yield have risen higher than yesterday and are now ate the peak in seven year period – 3.11 percent.

Gold lost 0.1 percent - $1.288.86 per ounce.

WTI oil is at the best performance and highest price in almost three years - $71.66 per barrel for today.