1.11 - Asian economy will give boost to emerging markets
by

Anna K.
674
As another month passed we tend to look back at the repercussions that were done and look forward to a brighter future.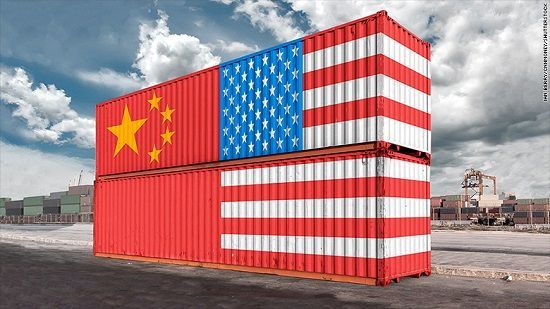 As another month passed we tend to look back at the repercussions that were done and look forward to a brighter future.But in the current history of trading we are really not sure whether there is something good awaiting us around the corner. It is not easy for us to say that, but as October went away, triggers that still may blow up world's economy are still there are not going away any time soon.
We are of course talking about the biggest financial scandal of the year – American sanctions and tariffs against China. In the past few months we have seen just how much damage could be done with one decision. And we are sure you can also remember that American tariffs not only damaged Chinese economy, but also did a serious number in emerging economies, which combined with crisis in Turkey resulted in a massive selloff. But is there really no hope for traders around the world? We say there is.
Those, following Asian performance have for sure noticed the way Asia indices have recovered their positions yesterday. Wasn't that majestic? And do you know that that recovery in extended into today? A lot of those indices and stocks have reached peak moments for weeks and even months. The growth came across just at the right moment when the major players in the field were down by 10 percent [for example MSCI Asia Pacific].
General worries about the global economic growth slowing down and Asia lately having acquired a reputation as one of the most unstable trading and economic regions of the world are our real foes in this situation. even though we see recovery there are chances that the majority of world traders are going to stay away from the region in fear of the rapid falls and losses, as we have seen many times before.
But it might be time for us to give Asia a chance. After all, a sufficient amount of time has passed in order for Asian market to adjust to living in conditions of tariffs. Although Chinese government is still struggling with the scene, markets, as we know, have a tendency to adjust towards everything.
Why is Asian stocks and indices recovering so important to us, you will ask? Well, recovery of one segment tends to bring up the recovery of all of them. That means that Asian equities are also going to see the rise. And that means that emerging economies are finally getting a boost. That would be the best-case scenario for traders all around.
But sadly there is still something to fear in this situation – Donald Trump. We have seen him ruin the perfect scenarios and pictures multiple times already. It seems that there is no place to hide from him. The only thing that China can do in order to keep itself safe from his next hits is to look and find new partners. And that is just the case right now.
Right now China has a perfect and rare opportunity to negotiate with Europe. It seems that Germans and the French strive for equality. They want for European companies to have the same trading and production opportunities in China as China does in the EU. And that seems fair to us, but China may use this opportunity in order to have a better two-sided deal with the EU countries where both of the sides have a perfect opportunity to take their economic relationship on the next level, all without having to touch United States.
So, as October looked pretty grey and hopeless in its very beginning, we see that November might just be slightly better to Asian region. In the end we are going to have a perfect opportunity to assess the real influence of American tariffs on a strong country when we are going to look at the numbers from a year ago and compare them with the recent one in the end of 2018. But by that time we are going to see even more of the changes in the markets.