American citizens are weighing their options.
After Donald Trump big won on Super Tuesday's primary elections, desperate anti-Trump voters are already thinking about the day after the elections.
Google searches of "how to move to Canada" went viral after news that the billionaire businessman won electoral votes in seven states.  Similar searches as like: "how can I move to Canada" and "moving to Canada", also became more common.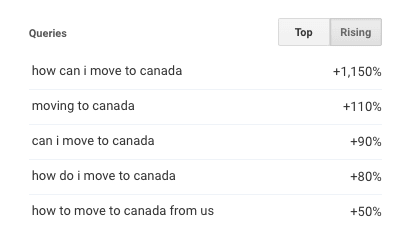 In fact, so many Americans were searching for instructions on leaving this great nation that the Canadian government's website seemed to be having problems.
An error message on the site at 12:06 a.m. ET read: "You may experience delays while using the website. We are working to resolve this issue. Thank you for your patience."
People who are seriously thinking of moving will have to wait 9 more months, when the next president will finally be elected. But even if they do leave, they will find traces of Trump in Canada as well, in the likes of Trump's International Hotel & Tower Toronto in which its restaurant ironically offers "classic American cuisine".