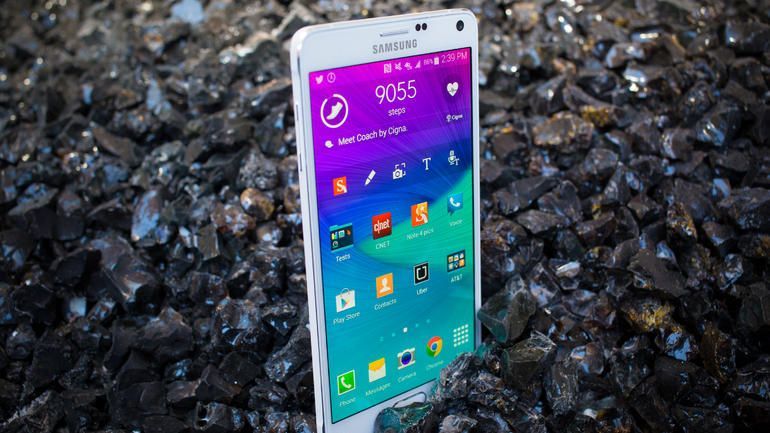 Samsung Electronics Co Ltd unveiled a new Galaxy Note phablet and a larger version of its curved-screen S6 edge smartphone on Thursday, marking a fresh bid by the South Korean tech giant to revive momentum in its handset business.
Samsung is the world's top smartphone maker but its market share fell in the second quarter when its critically acclaimed S6 models launched, squeezed by Apple Inc's upscale iPhones and cheaper offerings from Chinese rivals such as Huawei Technologies Co Ltd.
The manufacturer responded with S6 price cuts and bringing forward the Note unveiling from its usual early September spot, ahead of the latest iPhone launch widely expected in September.
Samsung has made several hardware changes for the new phablets - the informal name for larger screen phones approaching the size of a tablet - including a faster processor for the Galaxy Note 5 and increasing the screen size of the S6 edge+ to 5.7 inches from 5.1 inches on the S6 edge.
Both are powered by Samsung's Exynos chips, a person familiar with the matter told Reuters. Samsung dropped Qualcomm Inc chips that powered most of its previous handsets, opting to use its own processors for the S6 models.
The phones will go on sale on Aug. 21 in the United States and Canada. The Galaxy S6 edge+ will be offered in what it called "Black Sapphire" and "Gold Platinum," in the U.S. market, and the Note 5 will be offered in "Black Sapphire" and "White Pearl," with either 32 or 64 gigabytes of storage.
They will support mobile payment service Samsung Pay that will launch on Aug. 20 in South Korea and Sept. 28 in the United States.
The company also said it will expand the service to the United Kingdom, Spain and China, but did not specify a date.
Samsung Pay lets users make payments by having phones send signals to existing magnetic stripe card readers, offering greater store coverage than Apple's Apple Pay service which requires retailers to install compatible equipment. (Reuters).
Ask us about our FREE financial advice program:

Other Top Stories:
Technical Analysis Lesson 1 - Introduction
How I Made Over $30,000 a Year by Investing in Binary Options
Follow us and SHARE this story on Facebook: