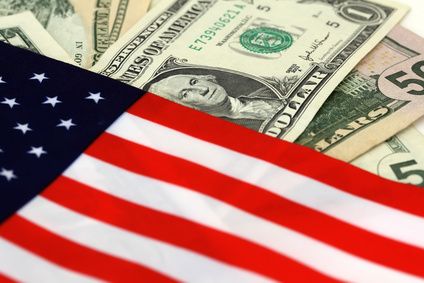 GOP presidential hopeful files financial disclosure documents.
Donald Trump, the real estate mogul and 2016 Republican presidential hopeful, has reportedly filed financial disclosure documents with the U.S. government that show he has a net worth that exceeds $10 billion.
Trump's campaign announced that he had submitted paperwork to the Federal Election Commission Wednesday: "This report was not designed for a man of Mr. Trump's massive wealth," the campaign said in a statement. "For instance, they have boxes once a certain number is reached that simply state $50 million or more. Many of these boxes have been checked."
Last month, Trump, who now leads the polls among Republican candidates for the presidential nomination, said he was worth about $8.7 billion. In a statement Wednesday, his campaign reportedly said that number was over a year old.
Earlier Wednesday, speaking to supporters, Trump attacked other candidates over needing donations to run their campaigns: "Every single person who gave Jeb Bush and Hillary money has something lined up, and it's not necessarily and probably not at all to the benefit of [the American people]," he said. "Special interests, lobbyists, donors, they all get something."
Trump's candidacy has received much media scrutiny, particularly since he made controversial comments about Mexican immigrants earlier this summer. His comments led to him losing numerous business partnerships with such companies as Macy's M -0.82% and Univision.
Ask us about our FREE financial advice program:

Other Top Stories:
Technical Analysis Lesson 1 - Introduction
How I Made Over $30,000 a Year by Investing in Binary Options
Follow us and SHARE this story on Facebook: