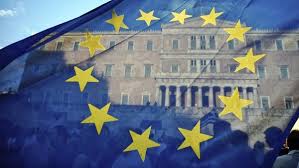 Stocks in global markets, the euro, and the euro zone bonds all rose today, following a wave of optimism that Greece and its international creditors will come up with a last minute deal that will help Greece avoid default.
Alexis Tsipras, Greek Minister will meet with the heads of European Commission, European Central Bank and the International Monetary Fund ahead of a summit of euro zone leaders later in the day aimed at reaching a deal over debt talks.
President Jean-Claude Juncker, chief-of-staff to European Commission President, called the latest proposals from Greece a "good basis for progress", while EU Economic Commissioner Pierre Moscovici said he's "convinced" agreement with Greece will be reached.
Credit Suisse analysts said in a note on Monday, that the most likely outcome, with a 75 percent probability, is a deal.


Ask us about our FREE financial advice program:

Other Top Stories:
Technical Analysis Lesson 1 - Introduction
How I Made Over $30,000 a Year by Investing in Binary Options
Follow us and SHARE this story on Facebook: